| | | | |
| --- | --- | --- | --- |
| Programmable-active-filters | | | |
This is a second-order, low-pass filter with programmable cutoff frequency. This circuit should be driven from a low-source impedance since there are paths from the output to the input through the unselected networks. Virtually any filter function which can be constructed with a conventional op amp can be made programmable with the HA-2400.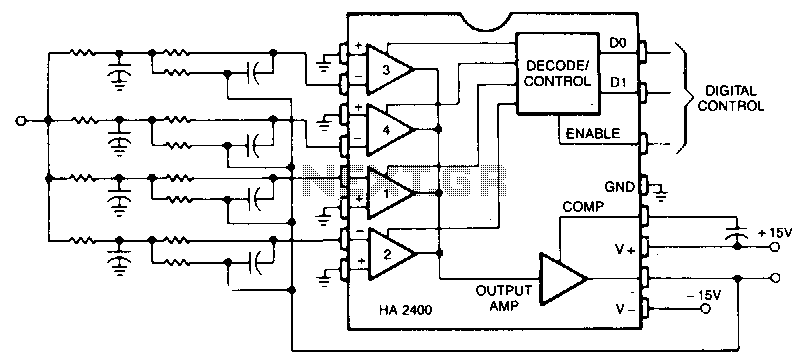 A useful variation would be to wire one channel as a unity gain amplifier, so that one could select the unfiltered signal, or the same signal filtered in various manners. These could be cascaded to provide a wide variety of programmable filter functions.