| | | | |
| --- | --- | --- | --- |
| Audio Mixer transistorized circuit | | | |
If two of these circuits are made in the same enclosure for stereo, then there can be a single power supply to run both of them. There should be a resistor in series with the incoming 9V+ lead so as to minimize crosstalk, and reduce the PLOP when it's powered on. R7 value will depend on the FET characteristics, which varies from FET to FET. Adjust the value to get half the supply voltage at the junction of the emitter of Q2 and R9.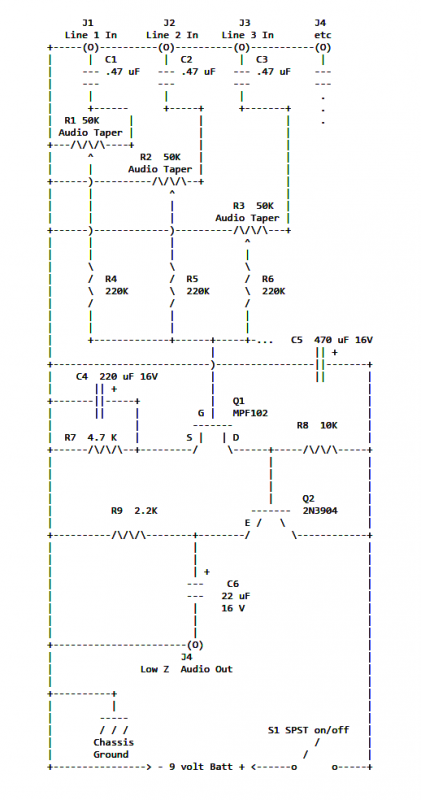 An earphone jack can be put on the output.  A 1K to 8 ohm transformer can be used for each channel, two for stereo. The 1K primary would go to the output jack. The 8 ohm secondary would go to the earphone. Other features can be added to this basic mixer. One or more microphone preamps could be added. A VU level meter or LED bargraph can be added. The microphone preamps could have a transformer to match a low impedance microphone to the preamp input.