| | | | |
| --- | --- | --- | --- |
| Stereo Audio signal Isolator | | | |
This circuit is useful for removing ground loop hum on a remote line level audio signal line. It can be used to to connect a computer sound card to a stereo amplifier`s line input. Other uses include tapping into a line level signal for powering a remote amplifier, and removing common mode ground interference on 12 Volt audio equipment such as a car stereo. The circuit can be used in mono applications by simply ignoring the second channel.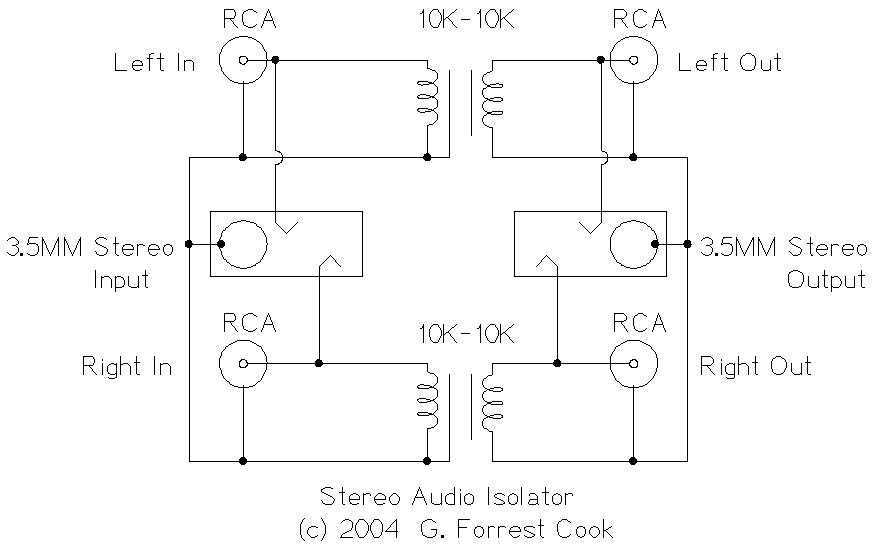 Connections: L and R RCA Jacks, stereo 3.5mm jacks Operating voltage: 1V P-P nominal (line level audio) Input Impedance: 10K ohms Output Impedance: 10K ohms Frequency response: untested L-R Channel isolation: untested Theory The audio signal is