| | | | |
| --- | --- | --- | --- |
| Ultra-Flanger guitar effect | | | |
I was originally going to develop a minimum part count version of the EH Electric Mistress. Instead I went for a something with the versatility of an MXR flanger and the extra wide sweep that the A/DA flanger was known for. It needed an extra chip to get the wide sweep but it's worth it. Current consumption is very reasonable at around 2 to 8 milliamps dependent upon clock frequency.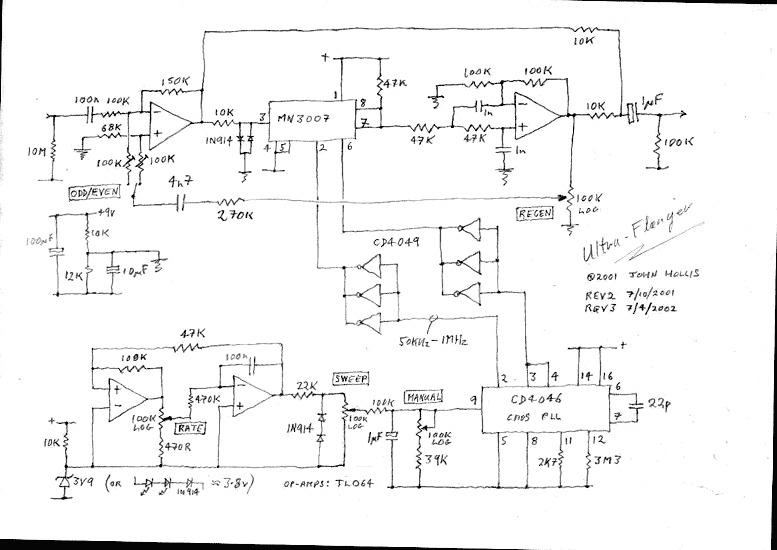 7th April 2002: I have made a major correction to the schematic as a result of getting a second board going. The manual sweep circuit should return to ground not vref. I also increased the feedback limiting resistor from 100K to 270K. This area of the circuit might bear some experimentation as the cap in series with that resistor determines the amount of bass in the feedback signal which affects the onset point.