Rating:
0.00 / 10
Inside:

The electronic bagpipe mimics the sound of real instruments. This circuit uses two UJT oscillators and an amplifier (Q3,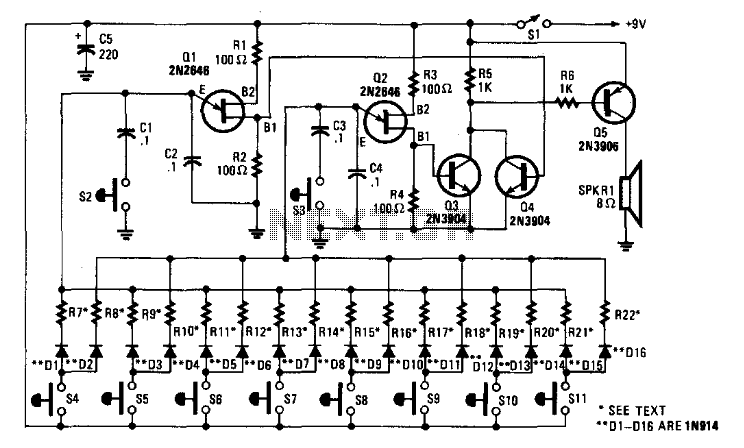 Q4, and Q5). R7 through R22 are selected for tonal range desired (typically 3 300 ). Each key selects resistors for the two oscillator circuits Ql and Q2. S2 and S3 vary the tonal range of S4 through Sll.
Tutorials
How to turn a house plant into a musical instrument
iKazoo - A New Game Controller - Musical Tool - CNET: feature packed iKazoo, ...