| | | | |
| --- | --- | --- | --- |
| Precision Audio Generator For Musical Instrument Tune-Up Circuit | | | |
One section of the precision audio frequency generator uses an electret microphone element to pick up audio from the piano. That signal is then processed and sent to one channel of a dual-trace oscilloscope. The other section of the circuit is used to produce a variable-frequency signal that is fed to a digital frequency counter.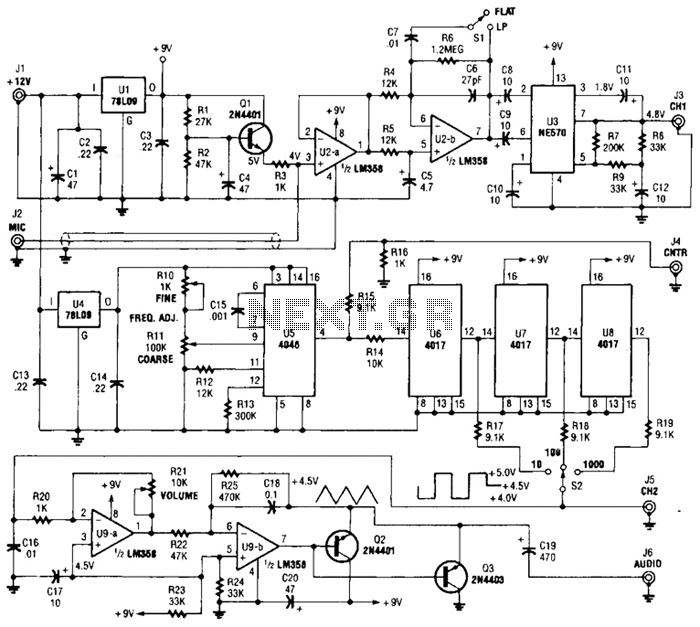 After conditioning, the audio signal is presented to the second channel of the scope and output to a set of stereo headphones.