| | | | |
| --- | --- | --- | --- |
| Speed regulator for dc motors | | | |
A four thyristor controlled bridge is used for operation in two quadrants of the torque-speed characteristics. In the trigger circuits the usual pulse transformers were replaced by self biased circuits which minimize gate power consumption and increase noise immunity. Electrical isolation is guaranteed by the use of optocouplers. The trigger pulses are generated by the comparison between an error signal, previously processed and amplified, and a line synchronism signal.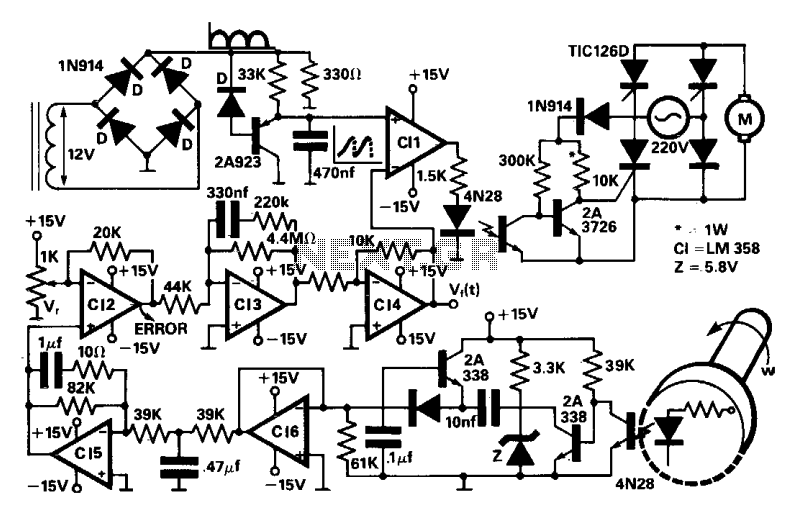 The converter's output is a dc voltage proportional to the speed, which after being compared with a reference signal, becomes the error signal.