| | | | |
| --- | --- | --- | --- |
| Tachless-motor-speed-controller | | | |
This circuit is particularly applicable to digitally-controlled systems in robotic and X-Y positioning applications. By functioning from the 5-V logic supply, it eliminates additional motor-drive supplies. The tachless feedback saves additional space and cost. The circuit senses the motor`s back EMF to determine its speed. The difference between the speed and a set point is used to close a sampled loop around the motor. Al generates a pulse train.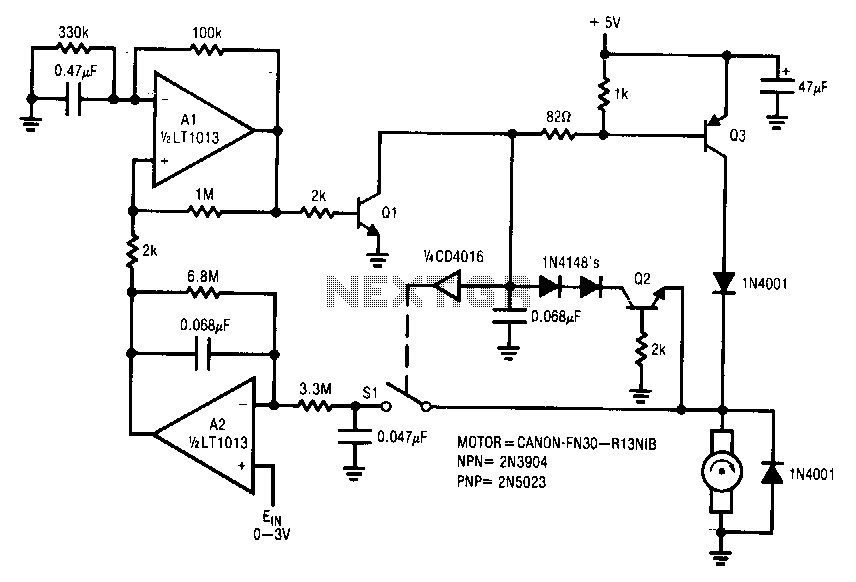 When Al"s output is high, Ql is biased, and Q3 drives the motor"s ungrounded terminal. When Al decreases, Q3 turns off and the motor"s back EMF appears after the inductive flyback ceases. During this period, Sl"s input is turned on, and the 0.047-I"F capacitor acquires the back EMF"s value. A2 compares this value with the set point and the amplified difference (trace D) changes Al "s duty cycle, controlling the motor speed.