| | | | |
| --- | --- | --- | --- |
| Three-phase ac motor driver 2 | | | |
By varying either Rl or R2, the oscillator frequency can be adjusted over a narrow range. The R3/R4 ratio sets the second amplifier's gain to compensate for signal attenuation occurring in the phase shifters. The circuits can be driven from an external source, such as a pulse or square wave, setting the gain of the left-hand amplifier to a level less than that required for oscillation.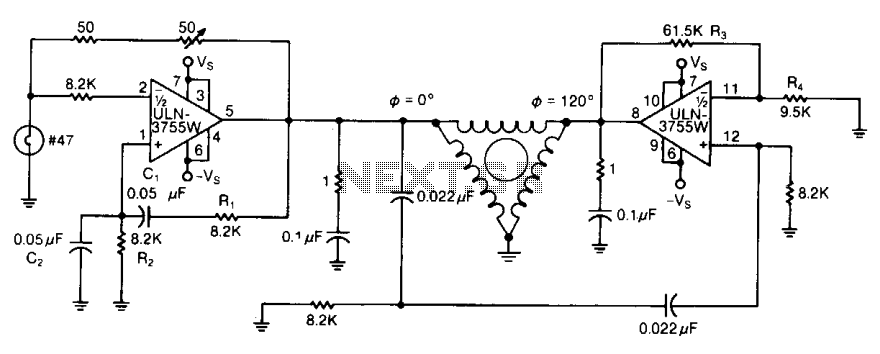 The RC feedback networks then function as an active filter causing the outputs to be sinusoidal.