| | | | |
| --- | --- | --- | --- |
| Timing SCR control motor reversing circuit | | | |
Circuit shown in Figure 3-69. It applies to require frequent timing control motor reversing operation of the occasion. Drawing, thyristor Vl,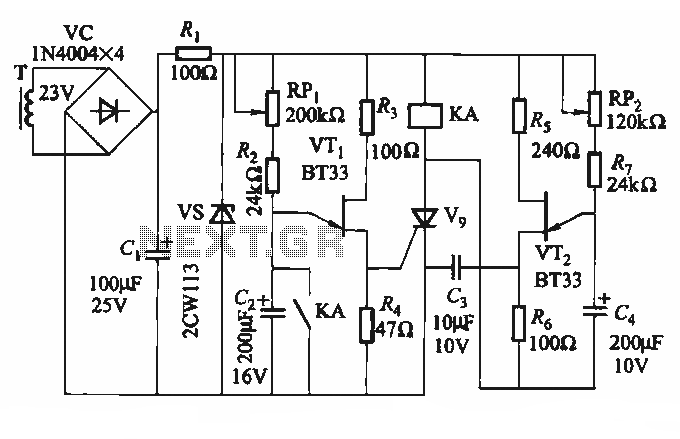 V2 and V7, vs used as a positive control rotation, V3, V4 and V5, V6 used inversion control; motor forward running and reverse running time, respectively, by the extension of single-junction transistor VTi and the like of the circuit configuration and the like by the VTz delay circuit to control; the resistor R and the capacitor C is used for the thyristor protection. Adjust potentiometer RPi and RPz, can change the motor running forward and reverse running time respectively.