| | | | |
| --- | --- | --- | --- |
| Two electric motors on the mechanical brake circuit | | | |
Circuit shown in Figure 3-157. The circuit can be used motor capacity of not more than llkW and require precise stopping of the occasion. Shutdown, contact KMi release, Mi and M2 motor stator winding is formed of three rectifier circuit and three short road circuit.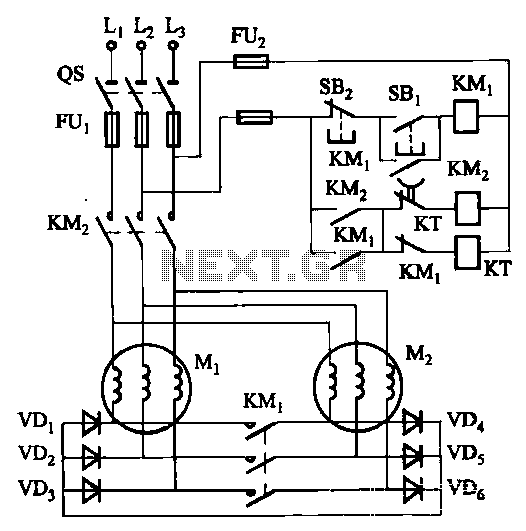 So the half-wave rectified current through the motor stator windings braking action, but also to exclude the rotor swing, plus short-circuit current of the electromagnetic braking action, we can achieve better braking effect. The length of time the brake is achieved by an adjustable time relay KT.