| | | | |
| --- | --- | --- | --- |
| Solid State Latching Relay Circuit | | | |
This simple circuit provides a solid-state equivalent of the electromechanical latching relay (see the figure). What`s more, the switching is clean, highly resistant to vibration and shock, and isn`t sensitive to magnetic fields or position. The circuit operates as follows: a set pulse to the 4043 RS latch takes its output high and turn on the 2N3904 transistor. Current will then flow through the photovoltaic relay`s LED and the resistance between D1 and D2 will fall from several gigaohms to less than 30.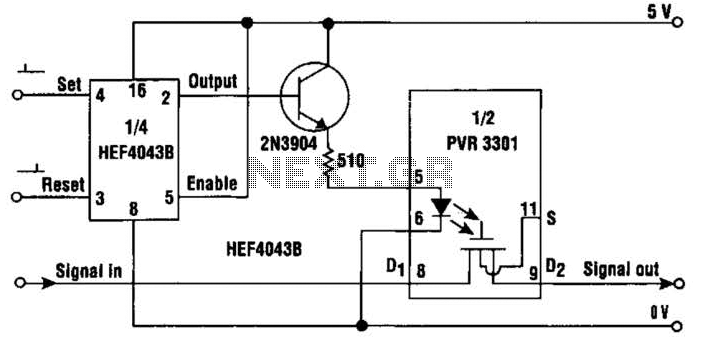 The PVR will remain in this state until a reset pulse is received by the 4043 RS latch.