This circuit turns on a relay when two buttons are pressed at the same time.The relay backs off after few seconds, then the buttons have to be released and pressed again. This feature is often required in industrial safety.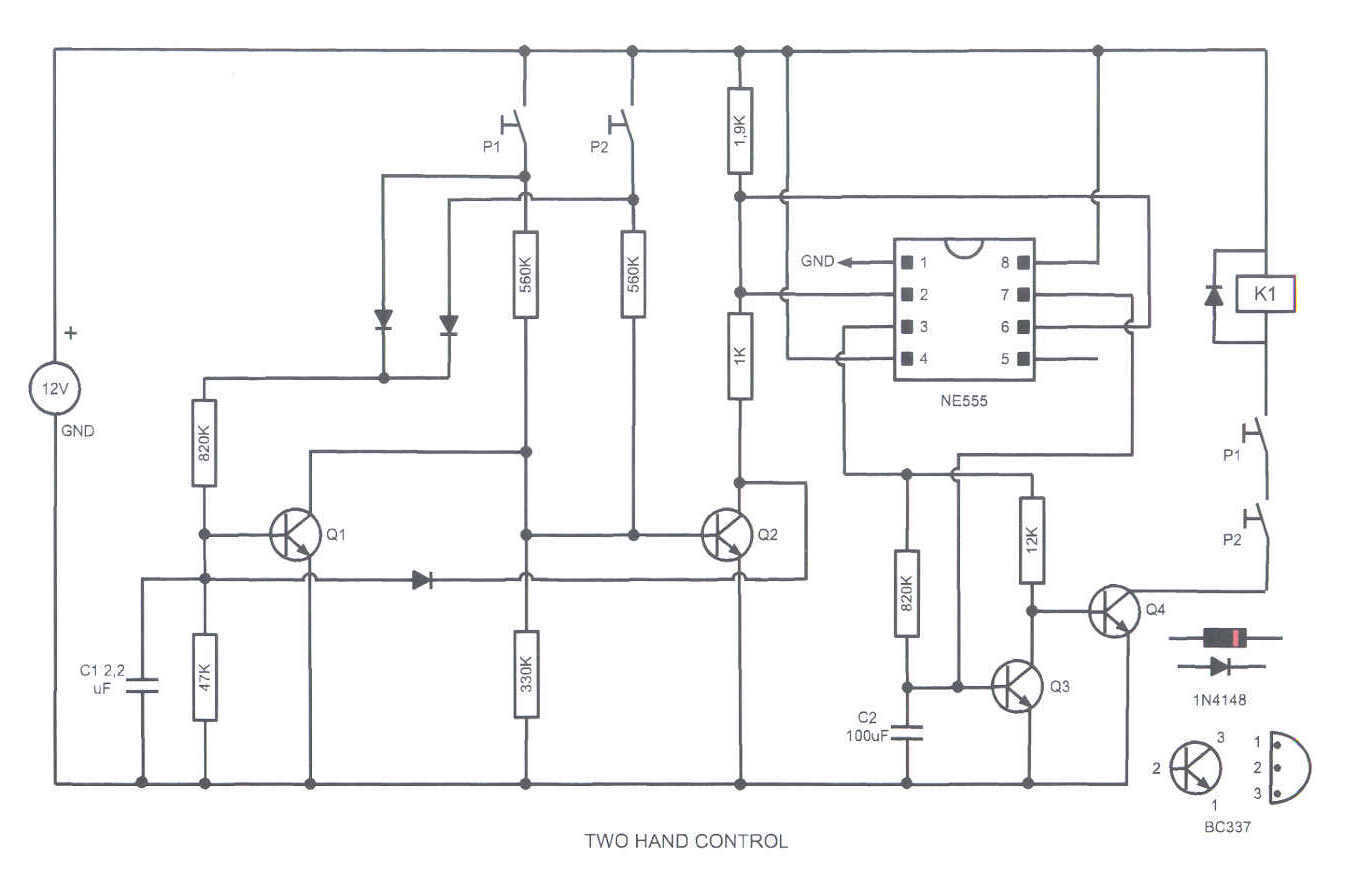 Two button control relays are used in industrial safety in order to keep the operator's hands away from the dangerous parts of the machine. This feature is often required by the safety regulations.
Just for fun I designed and tested a curcuit that activates a relay by pressing two buttons at the same time, with a tolerance of 0,5 seconds. The relay is supposed to work instead of the pedal switch.
Once the circuit is supplied the input voltage (pin 2/6) is high, so the output keeps the low level.
By pressing one button the second transistor is supplied by 560Kohm, too high; so the collector keeps almost off and the input voltage is...