| | | | |
| --- | --- | --- | --- |
| Solid State Relay circuits | | | |
This dark-activated relay switch can be used to turn on walkway or other outdoor lighting at dusk. By using alternate connections to A and B, increasing illumination,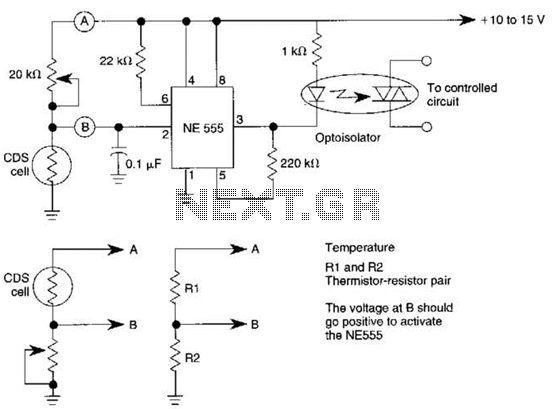 high and low temperatures can be sensed.
Recommended videos
What is a Solid State Relay?
News
Hackaday

Hackaday If you just want to prevent your garden from slowly turning into a desert, have a look at the available off-the-shelf home solutions, pick one, lean back and let moisture monitoring and automated irrigation take over. If you want to

Machine Design

Machine Design ​VersaMove conveyors are modular and pre-engineered so that users can easily reconfigure the system when changing manufacturing needs. They are featured in three sizes. The Standard version is for lighter and smaller pall

Progressive Rail Roading

The railroad's communications service provider is eliminating a frame system for backbone and no longer will maintain that leased-line service, so the short line needs to switch over to a Verizon cell network, says Buckingham

Control Design

While mechanical relays can be sensitive to pickup of EMI on both the control voltage and the output, solid-state relays using opto or pulse transformer provide excellent solutions for high-EMI applications through the use of integral

Railway Technology

Prover is a world-leading provider of software products for development and V&V of railway control and signalling systems, such as CBTC, ERTMS and interlocking systems. By utilizing Prover products, customers reduce ...