| | | | |
| --- | --- | --- | --- |
| Infra Red Remote Control Extender | | | |
I have seen these devices advertised in magazines, they sell for around £40-£50 and use radio to transmit between receiver and transmitter. This version costs under £5 to make and uses a cable connection between receiver and transmitter. For example, if you have a bedroom TV set that is wired to the video or satellite in another room, then you can change channels on the remote satellite receiver using this circuit.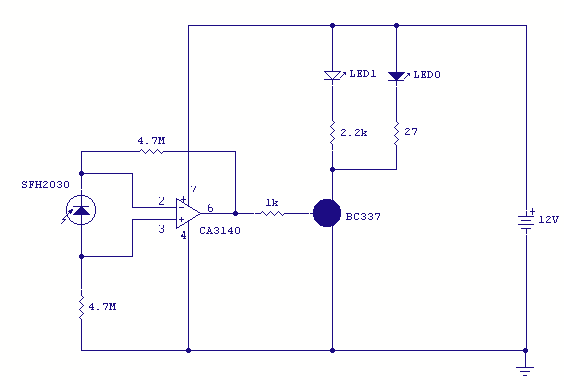 Recommended videos
Home Automation Using TV Remote Controller (IR-Infrared Remote Control)

Very simple IR Remote controlled switch. Control any electric device with any remote.

BAFX Products® - Standard IR Repeater Kit / Remote Control Extender
News
The Quebec Telegram

The Quebec Telegram This is true at the Mobile World Congress in Barcelona and at the CES in Las Vegas, where automotive manufacturers present the latest developments in their work on driving . Overview. ... The confusion and lack of confiden

Global Telecoms Business

It further offers predictive maintenance and supply chain ; comprehensive device management and ; vertical application configurable real-time dashboards; and fast and affordable enterprise IT integration. Bernd Gross, CEO of ...

The Tech Portal

The Tech Portal With the advent of Internet of Things (IoT) solutions, our homes, automobiles, and smartphones are all becoming connected to one another. To ing along and ...IoT news - Reliance group's Unlimit and Cumulocity partner to .

Scientific American

Scientific American We are in the middle of a technological upheaval that will transform the way society is organized. We must make the right decisions now.

The New York Times

New York Times

New York Times The most important frontier for robots is not the work they take from humans but the work they do with humans — which requires learning on both sides.

AnandTech

AnandTech ... Harmony remote, and the Logitech Harmony Elite is the current top of the line model from Logitech, incorporating the Elite remote, the Harmony Hub, and the Harmony app, into one complete solution for not only , but also home .

PYMNTS.com

PYMNTS.com Mastercard partners with Swipezoom in the UAE to automate invoicing and B2B payments for companies' AP needs.

The Donohue Report

The Donohue Report The method of claim 1, further comprising: receiving input at the electronic device from a associated with the electronic device; and providing a control signal from the electronic device to an exercise device to adjus

CEPro

Edward (Ed) McConaghay, West Point grad and Harvard MBA, comes to RTI with vast experience in finance, operations and technology; plans to meet dealers ...