| | | | |
| --- | --- | --- | --- |
| Infra Red Remote Control Extender | | | |
I have seen these devices advertised in magazines, they sell for around £40-£50 and use radio to transmit between receiver and transmitter. This version costs under £5 to make and uses a cable connection between receiver and transmitter. For example, if you have a bedroom TV set that is wired to the video or satellite in another room, then you can change channels on the remote satellite receiver using this circuit.
visit page.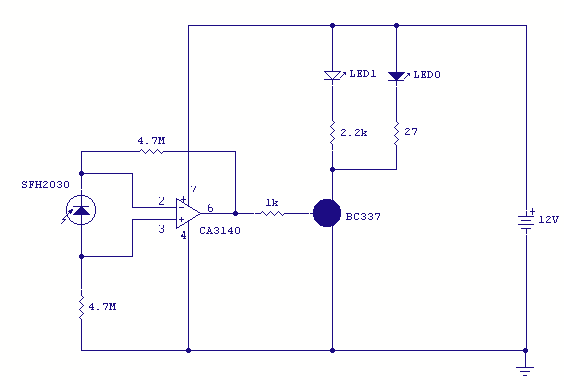 Recommended videos
BAFX Products® - Triple Zone IR Repeater Kit / Remote Control Extender

How to install a remote control extender kit (IR Extenders

How To Make Infrared Remote Controlled Circuit for Electrical appliances
News
Plant Engineering

The arbitrary waveform generators allow easy signal generation in and remote applications. The units combine digital-to-analog converter (DAC) technology and can generate signals from DC up to 400 MHz in frequency. Full is ...

CRN

Solution providers say that the widespread outages that Google Nest users experienced this week shows the challenges of the Internet of Things, particularly in ...

Huffington Post

Huffington Post Many people acquire smart homes simply for the convenience of being able to control your entire household with a single . However, we must keep in mind that a centralized automated system with only one overhead is also vul

Business Wire (press release)

According to the latest market study released by Technavio, the global connectivity enabling technology market is expected to grow at a CAGR of approx.

CEPro

CEPro , Nabs CEDIA's Highest HonorPark has been developing and marketing advanced remote controls and home products for more than 25 years. "Chang Park is always quick to lend his talent and resources to the channel. Not only does he cre

ThomasNet News (press release) (blog)

Spisak ordered the 100-inch TAB Wrapper Tornado model with a wireless package combining an automated cut and wrap device and hand-held, wireless that, together, allow the lift truck driver to operate the wrapping machine ...

CEPro

CEPro ... software, or service will not create your solution. There are several supporting factors that actually form the solution. Day to day, we integrate several disciplines into a singular, congruent electronics entity that become, what w

Channel Partners (blog)

Channel Partners (blog) They Turn to Technology in Their Own Businesses: Using capabilities, MSPs can address issues directly on a client's desktops, performing their work virtually and in real-time. In this way they also avoid the delays ..

NEWS10 ABC

NEWS10 ABC Experience in troubleshooting and repairing oadcast transmitters, digital and analog microwave and systems associated with oadcast transmitters. Experience working with and maintaining high power antenna systems are a plus.