| | | | |
| --- | --- | --- | --- |
| Interfaces For The Remote-Control Transmitter Circuit | | | |
Shown here arc several possible interface circuits that can be used with the remote-control transmitter. The one in A illustrates a typical FM stereo MUX decoder with a load connected directly to the open-collector output of a TA7343 PLL. The circuit in illustrates an optoisolator- coupler output driving a 12-V relay coil via a general-purpose transistor. C shows the gate of an N-channel power MOSFET connected to the output of a 4N33.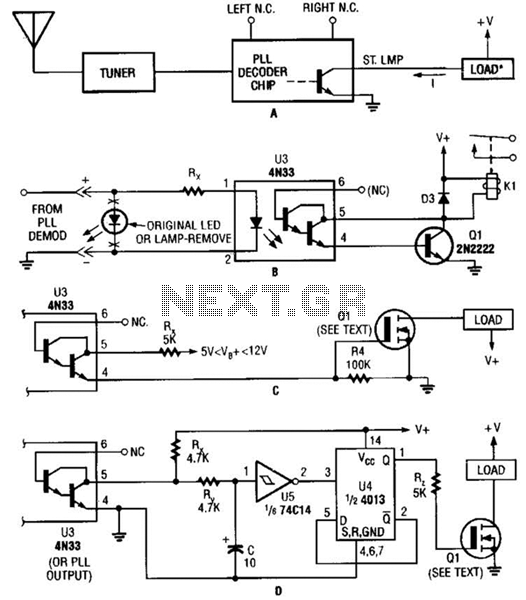 The final circuit, D, is a toggle flip-flop that allows push-on/push-off control.