| | | | |
| --- | --- | --- | --- |
| 2002 blazer: 02 sensor circuit malfunction solenoid it warms | | | |
A 2002 blazer and I ran the codes on it and it came up po 155 and po 756 which a 02 sensor heater circuit malfunction and ashift solenoid b ckt performance of stuck off. What is that and what will it cause. The blazer has power when it first starts then when it warms up it has no power. The P0155 points to the Heated Oxygen Sensor circuit - Bank 2, Sensor 1. It could be that the heater in the sensor has failed,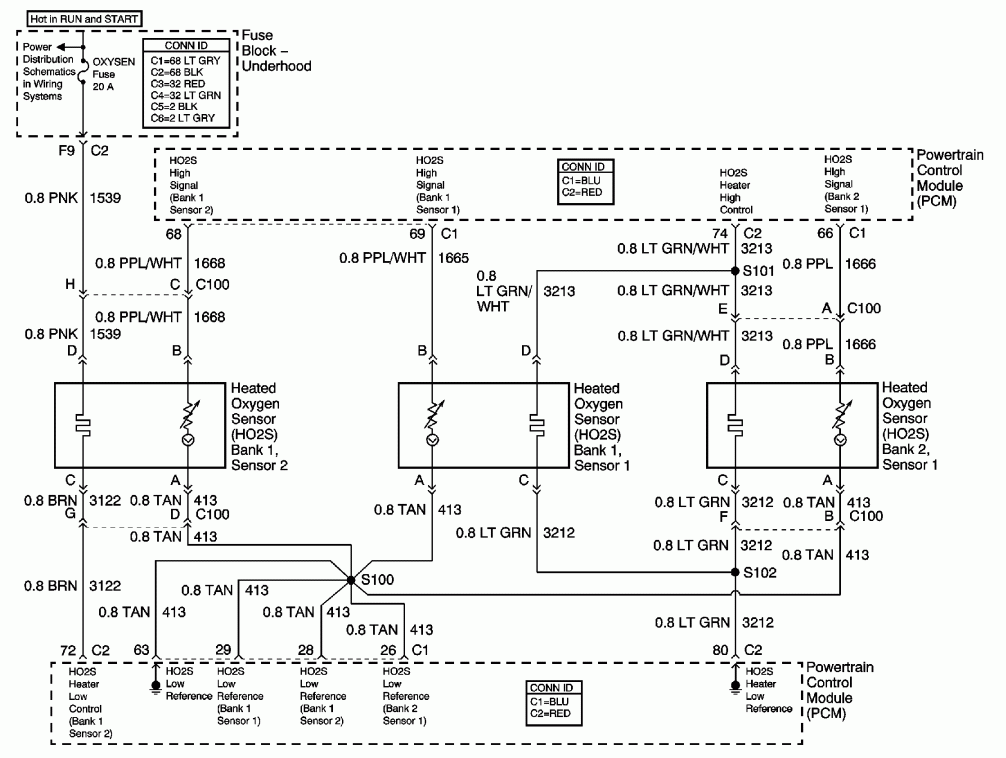 or there is a problem in the wiring to the sensor. It should be tested to find out, or you could just replace the sensor as a guess (they do burn out the heater over time). Here is the schematic for the sensors. To test the circuit for the heater, turn on the ignition and check for power and ground at pins D & C of the connector. With the connector removed, you should read about 5 ohms across the heater. The P0756 has to do with the transmission shift solenoid. I have a few PDF files for you regarding that issue. You should be able to view these on your computer and print them out. I, personally, would take the vehicle to a shop for this particular problem, unless you have some experience and tools for working on this type of issue.