| | | | |
| --- | --- | --- | --- |
| 2003 monte carlo: low idling it cuts off park dash lights | | | |
A 2003 Monte CarloSS, I am having trouble with low idling, it cuts off while driving or when in park. It also has no dash lights and no one can seem to understand why, one day they worked and then they didn`t occasionally will come on for a second or two then off again. Please let this be simple, we are getting ready to move from MD to WI.Can`t afford any major repairs right now. Thanks If you have a multimeter,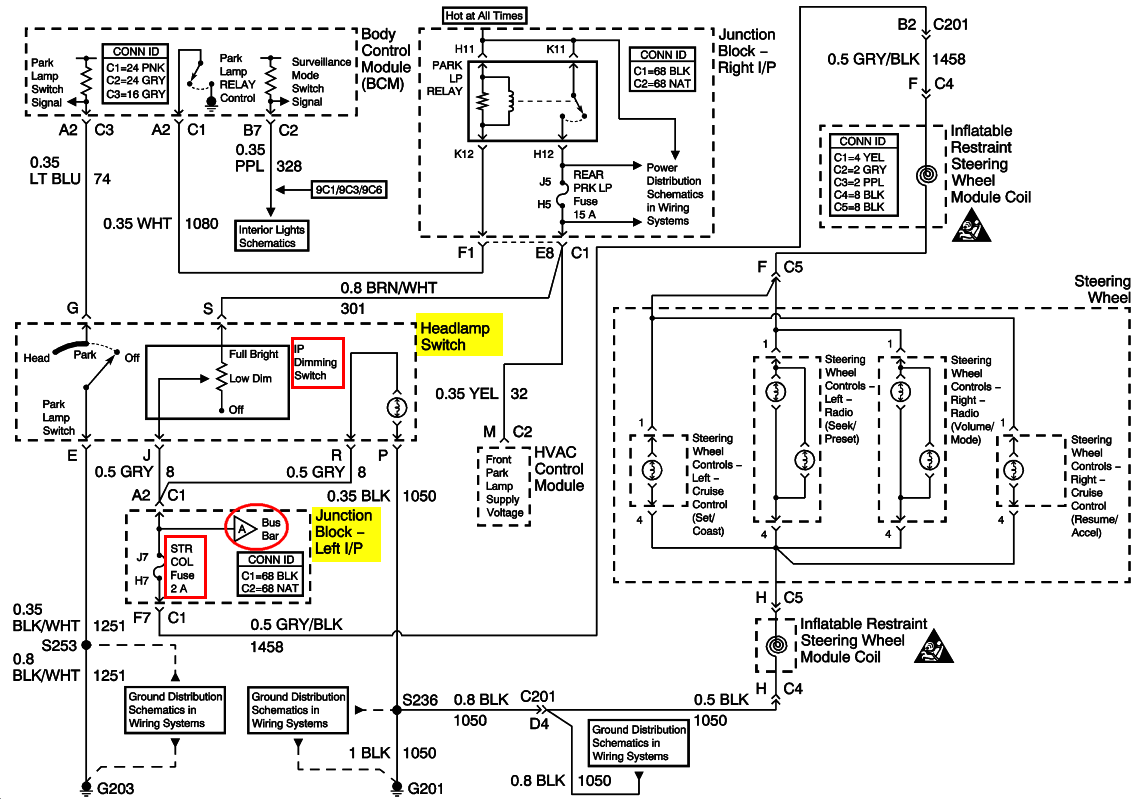 for the lights on the dash, I would get down to the dimmer switch (or wheel) and check to see if the voltage is making it through that switch properly. This is assuming that the lighting you are referring to (for the dash) is for the instrument panel. Since you said that they are coming on for a second or two every so often, I would suspect either a loose connection or that dimming wheel control is starting to go bad. I replace a couple of these every month. As for the low idle, I would check the throttle body and make sure it is clean, especially around the idle air control (IAC) valve. This is the main component that controls the idle speed, and it should be changing some, especially if you switch the AC on (idle should increase). For the traction system, you will need an advance scan tool, like the dealer uses, to find out what is going on there. Otherwise, you can only examine the wiring going to each of the wheel speed sensors and see if anything is loose, or if the wiring looks like it has been pulled tight around other areas of the suspension components. Ask-a-doc Web sites: If you`ve got a quick question, you can try to get an answer from sites that say they have various specialists on hand to give quick answers. Justanswer. com. Traffic on JustAnswer rose 14 percent. and had nearly 400, 000 page views in 30 days. inquiries related to stress, high blood pressure, drinking and heart pain jumped 33 percent.