| | | | |
| --- | --- | --- | --- |
| Attaching a GPS module to the EB675001DIP | | | |
The user CPLD is only used in this design to interface the LCD module and is the same code as used in the Attaching an LCD module to the EB675001DIP application note. CLinux was used to communicate with the GPS module. Communication is simply achieved using the ttyS0 serial port set to 4800 baud, 8 data bits no parity and 1 stop bit (4800, 8N1).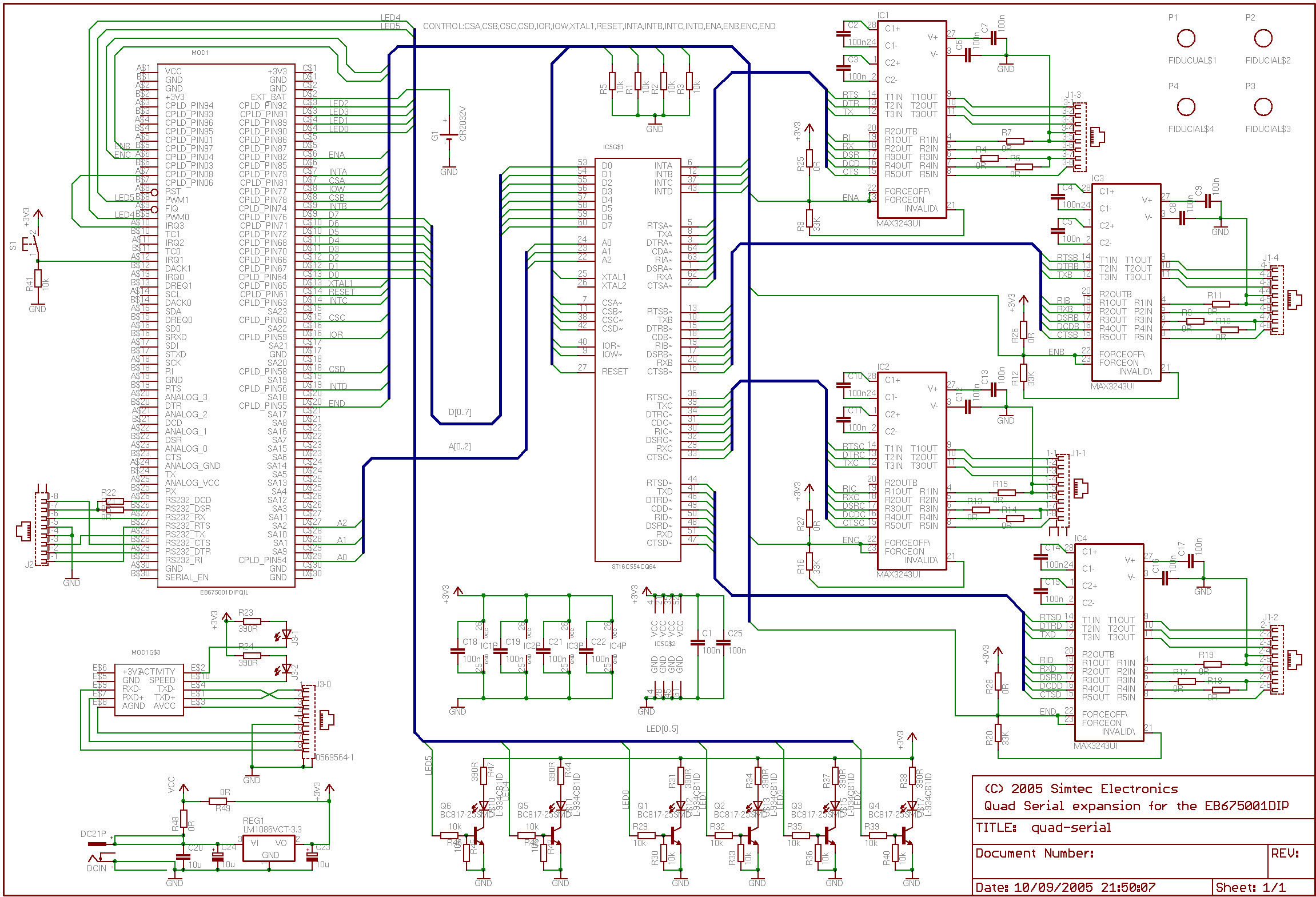 It is your responsibility to ensure that your application meets with your specifications. No representation or warranty is given and no liability is assumed by Simtec Electronics with respect to the accuracy or use of such information, or infringement of patents or other intellectual property rights arising from such use or otherwise.