| | | | |
| --- | --- | --- | --- |
| Mentality of designing of electric fan of infrared remote-control command | | | |
The electric fan of remote control is to do a large amount of research and development and production in Pearl River Delta area of Guangdong in initial stage of the 1990s, and there is specialized mask chip that serves as top management chip, I have done the systematic scheme of receiving and emissive corollary use with the one-chip computer now.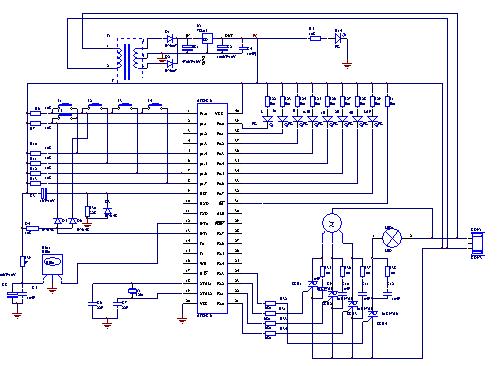 The infrared remote control circuit has already become the fashion of a kind of design circuit now, has introduced the outside line remote launch of Fructus Citri tangerinae, principle of the receiving system briefly now, provide an ingenious implement method that is used 89C2051 as the receiving system demoder of remote control, and 51 intact assembler codes. The main programs of schematic diagram and programming including being launched, received, calling order, receiving the procedure course of the procedure, regular interrupt program, thus finish this main point designed and consult the plot course of the procedure block-diagram, can write the application software. The electric fan control system of remote control is divided into two major parts: Report controller and electric fan control panel, describe respectively as follows. In order to be able to be far away from the control electric fan of the distance, adopt the report controller outside Fructus Citri tangerinae. Infrared report controller launch and the intersection of receiving and two part make up usually, radiating portion form by the intersection of one piece and the intersection of plane and 80C2051, etc. The receiving unit is formed by one-chip computer 89C51, etc. And MCS-8051 products compatibility, 2KB very heavy programming flash memory, survivability: 1000 is written / erased for cycle, 2. 7V and operated thed working range of 6V, the whole static...