| | | | |
| --- | --- | --- | --- |
| Technical Proposal for Subcutaneous Transmitter | | | |
The telemetric physiologic monitors transmit measurements of bodily functions from beneath the skin of a live animal to a receiver beneath the animal`s cage. The smallest transmitters the company makes, are their ` mouse ` transmitters. These were of particular interest to Dr Matthew Walker of the Department of Clinical & Experimental Epilepsy,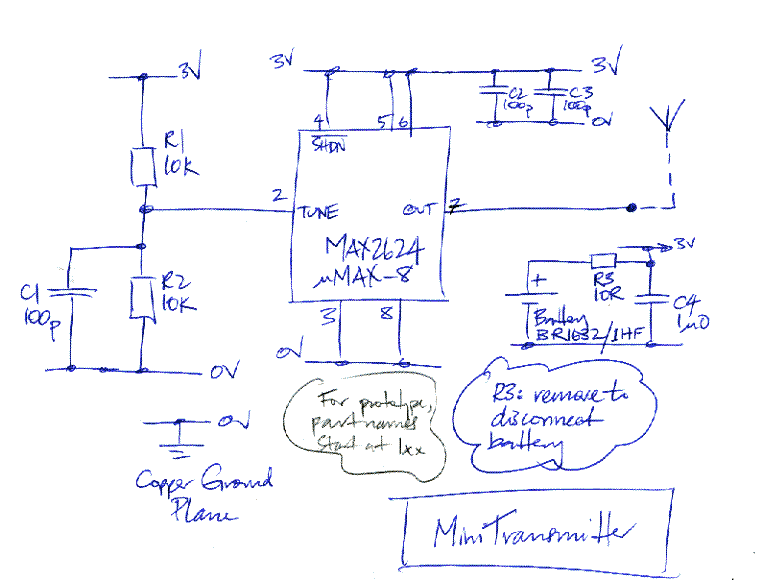 Institute of Neurology, Queens Square, University College London. Dr. Walker was dissatisfied with DSI because the company insisted that users of its transmitters spend thousands of dollars on DSI`s data acquisition hardware and software in order to communicate with the transmitters. Dr. Walker deemed this hardware and software to be cumbersome and unecessary. There appeared to be no convenient way to set up communication between the DSI software and Dr. Walker`s existing data analysis software. When Dr. Walker asked DSI to tell him how he could connect the receiver electronics beneath each animal cage to his own data acquisition electronics, they refused to tell him how the receivers communicate. We at Open Source Instruments ( OSI ) studied the specification of the DSI transmitters, in particular the requirement that each animal live in its own cage with its own dedicated receiver. We decided that we could design and build a superior system. All OSI designs and software are distributed for free under the GNU General Public License. We charge our customers when we design a new circuit or write a new piece of code, but we distribute all existing designs and code for free. Apart from being free, our software has many advantages over DSI`s software. Our software runs on Windows, Linux, and OSX. It is built around the TCL/TK scripting language, which makes it easy for users to communicate with the software and build their own...