| | | | |
| --- | --- | --- | --- |
| pic16f688 based digital voltmeter | | | |
Actually this is the another version of my older DVM project that was based on PIC12F683. The older version displays the measured voltage on a LCD that is driven serially by PIC12F683 using 3 I/O pins. The new one uses PIC16F688 microcontroller that doesn`t require the serial driver as it has got enough pins to drive a LCD directly in 4-bit mode.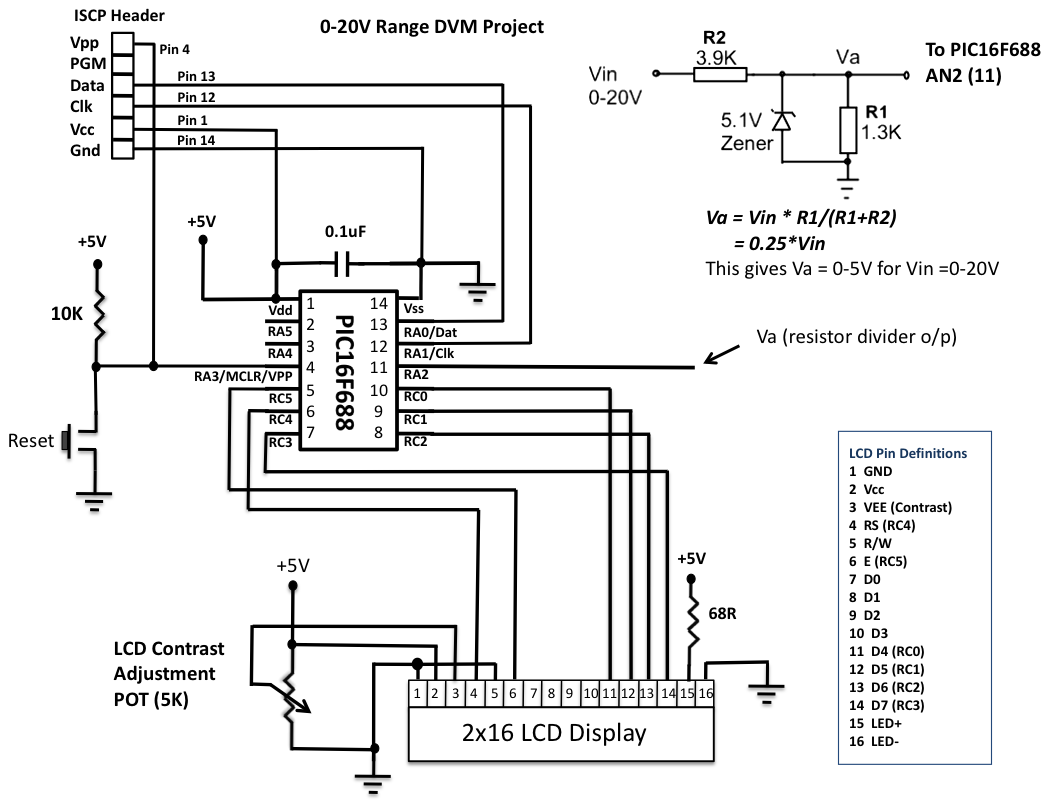 The theory and math is just the same. You can read my PIC12F683 version of this project here. Important: You need a regulated +5V supply for accuracy of the output. The ADC uses Vdd as the reference for conversion, and all computations are done with Vdd = 5V. You can get a regulated +5V using a LM7805 linear regulator IC.