| | | | |
| --- | --- | --- | --- |
| Host computer automatic temperature control circuit | | | |
Computer when you run large-scale software or games machine in the heat will increase the temperature inside the machine so that, especially in the hot summer when more obvious.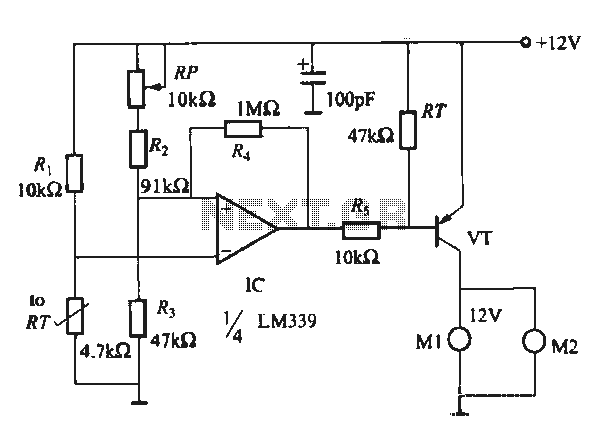 While the machine is installed CPU and graphics card fan, but the hot air circulation is poor and not able to be immediately removed to the machine, so that the internal temperature is relatively high. To solve this problem, as shown in the calculation of the host machine automatic temperature control circuit can be set free temperature control point, when the internal temperature is higher than the set temperature intake and exhaust air fan operate simultaneously, the dryer exhaust heat air in a timely manner out, while the man-machine suction cold air outside, so air circulation inside the machine, so as to achieve the purpose of cooling. RT, R, and four voltage comparator LM339 constitute a temperature sensing circuit, RT is a positive temperature coefficient thermistor, first RT disposed of hot water 40 ~ 45 , the carefully adjusted RP, just let the fan is rotated so far; the adjustment is completed after the entire electrical circuit board installed in a suitable place inside the chassis, power supply connected directly to the computer's + 12V power supply, fan Ml, M2 - one for exhaust gas fan, the other for the intake fan, are mounted inside the chassis as empty position exhaust fan and intake fan. The role of the heart is to allow the output of a certain backlash.