| | | | |
| --- | --- | --- | --- |
| Low-cost-voltage-to-frequency-converter | | | |
The 741 op amp integrator signal is fed into the Schmitt trigger input of an inverter. When the signal reaches the magnitude of the positive-going threshold voltage, the output of the inverter is switched to zero. The inverter output controls the FET switch directly. For a gate voltage of zero, the FET channel turns on to low resistance and the <:apacitor is discharged. The discharge current depends on the on resistance of the FET.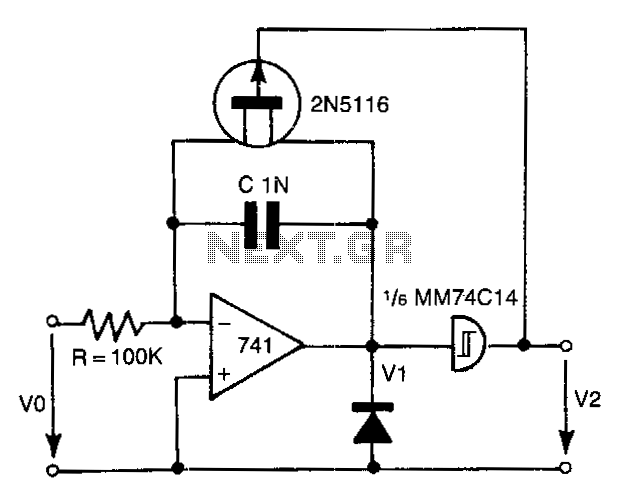 When the capacitor C1 is discharged to the negative-going threshold voltage level of the inverter, the inverter output is switched to ±12 V. This switch causes the FET channel to be switched off, and the discharging process is switched into a charging process again. Using the components shown, an output frequency of about 10kHz with 0.1 % linearity can be obtained.