| | | | |
| --- | --- | --- | --- |
| Address decoder interface circuit | | | |
Decoding circuit: In order to make the various interfaces to work properly, the system needs to assign IP addresses to all ports. According to the number of system interfaces,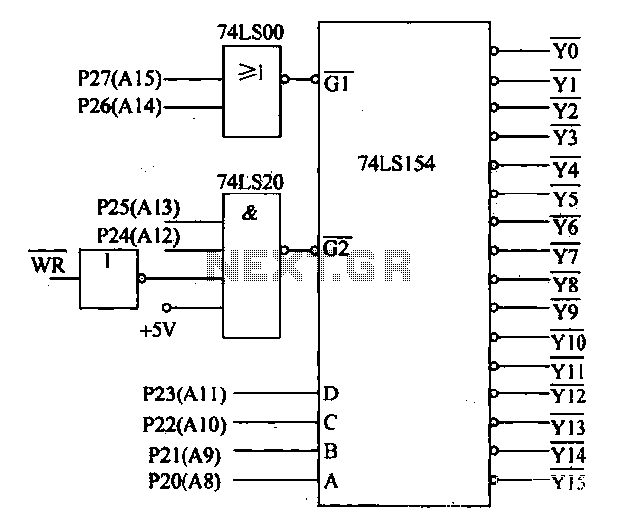 it adopts the 74LS154, can be translated to 16 addresses, the interface circuit shown in Figure 27-50. The figure, the address bus A15, A14 control decoder control terminal Gl. A13, A12 control decoder control terminal G2. All-A8 connected decoder selection control terminal D, C, B, A. It can analyze each port address, see Table 27-2. In addition, the system also features eight D/A conversion circuit, respectively, to control the amount of output processor brightest converted into analog, sent to the corresponding actuators. Use DAC0832, the output of 4-20mA.