| | | | |
| --- | --- | --- | --- |
| Digital Encoder with PIC16F57 | | | |
This encoder can transmit the state of up to 16 TTL digital inputs using an RF or infrared transmitter. When enabled, the included modulator automatically generates the 38kHz IR carrier. Containing a PIC microcontroller, the circuit is very flexible. You can decide which transmitter inputs will trigger a transmission. You can control the receiver outputs to be latched or momentary with the LATCH input. The Manchester-coded transmitter output is well suited for the cheapest ASK radio modules or for infrared control. Address decoding is not yet supported. If you have trouble with programming PIC microcontrollers, you can consider builing other circuits based on Holtek HT-12D, HT-12E and Motorola MC145026, MC145027, MC145028 encoders/decoders.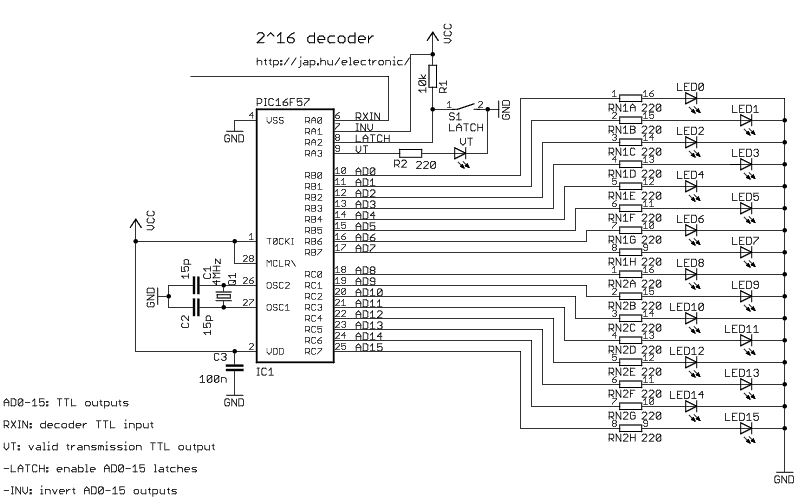 All the devices use new, FLASH-based microcontrollers, this means that they can be re-programmed many times. You can experiment with the source code settings to fit your needs. The code must be compiled as a linked project under MPLAB. Please check FAQ at the PIC page.