| | | | |
| --- | --- | --- | --- |
| Run through the display circuit equipment Chengdu | | | |
Color light-emitting diodes with different colors of light can indicate the operating electrical equipment status, electrical equipment status indication line as shown in FIG.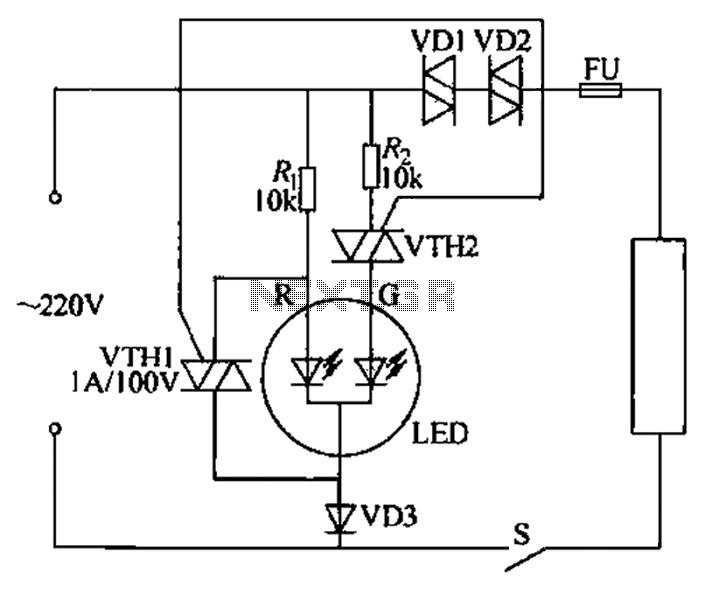 Power, color light-emitting diode LED red light-emitting diode R emits red light is energized, indicating 220v power supply is normal, when closing the switch S, when the electrical equipment is working properly, the TRIAC VTH1, VTH2 are turned on. VTH1 turned on, the LED red light-emitting diodes R shorting extinguished, VTH2 conduction, so that the green LED light emitting newspaper tube G emits green light, indicating the electrical equipment is working properly. If closing the switch S, fuse or circuit breaker electrical equipment when the breaker fuse FU, although closed the s, but still indicating VTH1 supply is normal (LED glows red), green LED is not lit, electrical equipment, FU or S loop faulty.