| | | | |
| --- | --- | --- | --- |
| Door light emitting logic circuit with CD4069 | | | |
Logic pen also known as logic detection probe, it is a common tool in the digital circuit detection logic state of each point. Digital circuit logic state is generally divided into three types: namely, a high level "l", the low level "0"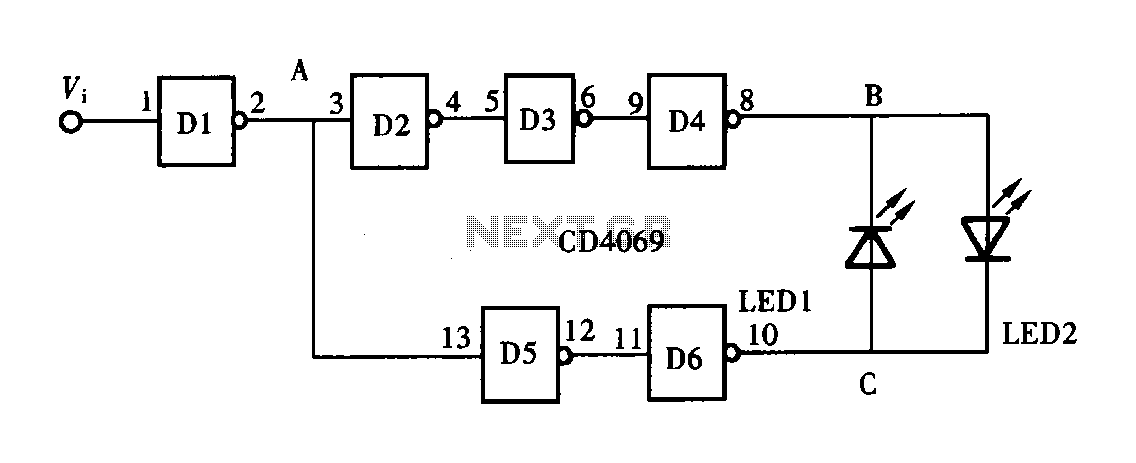 and "high impedance" (floating). The logic state of the test results by the light emitting diode display, can also be used to prompt the sounder, but also with a digital light-emitting diode displays. Shown for the use hex inverter CD4069 light emitting diode logic detecting pen.