| | | | |
| --- | --- | --- | --- |
| 40 Watt Audio power Amplifier LM3876 | | | |
This Circuit is based on the LM3876. A 11-pin plastic package IC with high performance audio power amplifier, an output mute function which can be used to eliminate switch-on and switch-off `thumps` to the loudspeaker load. It is capable of delivering 40W continuously into 8ohm load, and is fully protected using established techniques. The output stage is protected against short circuit to ground or either supply rail. Protection against transients from inductive loads is also provided at the output stage via internal clamp diodes.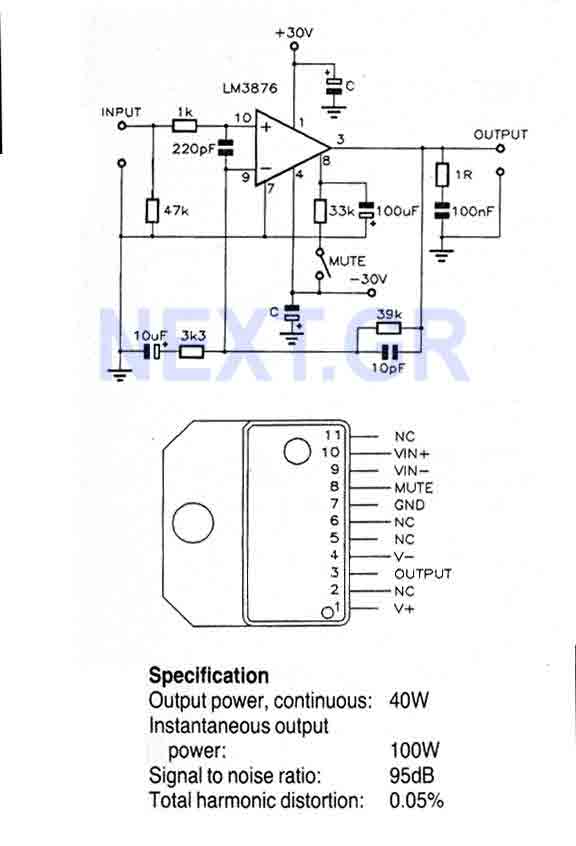 The device also contains thermal shut-down protection which comes into operation if the chip temperature exceeds its safe operating range, and under-voltage shut-down in the event it to operate properly. The LM3876 is internally compensated and stable fro