Rating:
0.00 / 10
Inside:

Stepping motors find wide use in disk drives and machine control. MOSPOWER transistors are ideal motor drivers because of their freedom from second breakdown. Note that snubbing networks are not used because load line shaping is not necessary with MOSPOWER and the inductance of the motor is fairly low so that the inductive spike is small. The MOSFET gates are tied directly to the outputs of the CMOS control circuitry.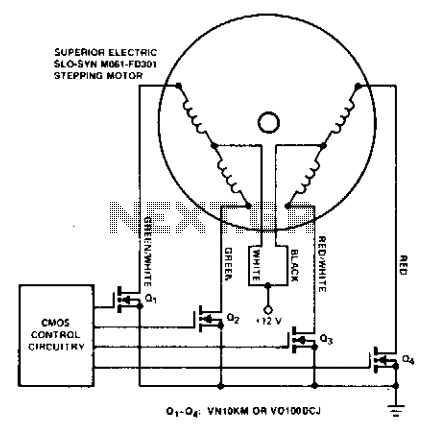 The logic is arranged to sequence the motor in accordance with the needs of the application.
Tutorials
PICAXE-08M directly driving a bipolar mini stepper motor.
Stepper Motor Driver using 555 Timer IC