| | | | |
| --- | --- | --- | --- |
| Dance hall circuit automatically fill light | | | |
EL auxiliary lights. When the lights dim in the ballroom, EL automatic lights, and a ballroom lights dim in the more serious,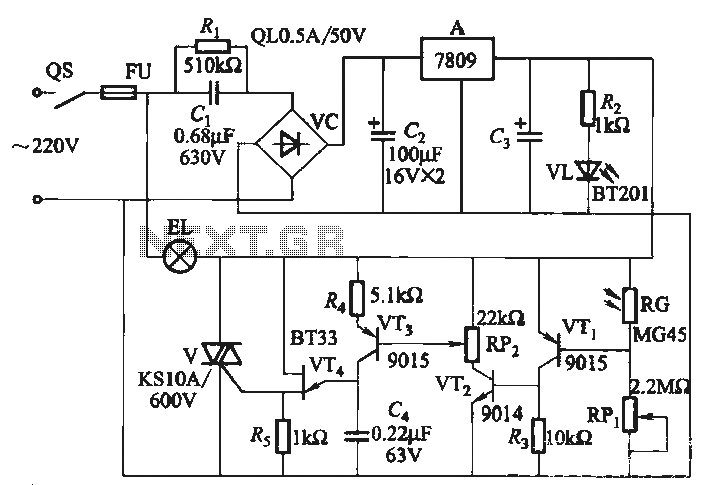 EL light, the brighter, so that the inner disco lighting automatically to maintain a certain brightness. With photoresistor RG as a detecting element by the electronic control circuit controls the bidirectional thyristor conduction angle, to achieve automatic dimming lamp EL. Light EL brightness settings, as needed and appropriate adjustment potentiometer RPi RPz can be achieved.