| | | | |
| --- | --- | --- | --- |
| Infrared Detection with 74HC04 | | | |
The two basic parts for working with IR are the emitter and the detector. The emitter is typically an LED that emits near-infrared light. A typical wavelength is 880nm, which is just beyond the human eyes ability to see. Many suppliers, new and surplus, can provide you with sources of LED emitters. A typical IR detection system will use two emitters. By controlling when the emitters are active, the detection system can determine simple directional information: Left, Right, or Front.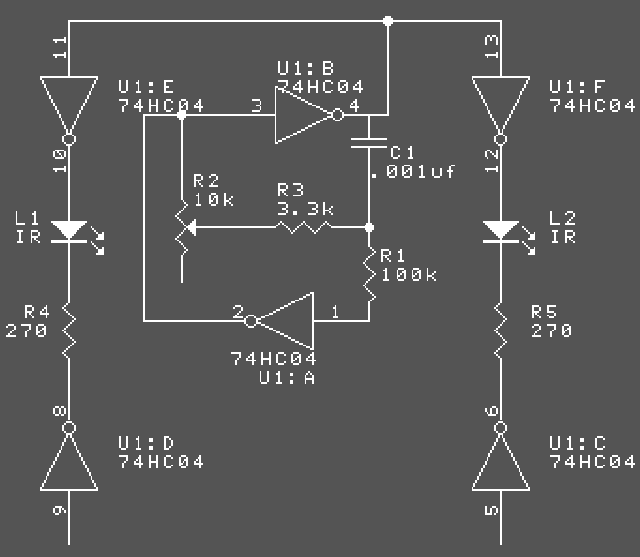 There are several types of detectors for IR light. There are photo-diodes, photo-transistors, and a couple others. Usually, you buy IR emitter/detector pairs, which are tuned for each other. This is recommended when buying surplus, since chances are someo