| | | | |
| --- | --- | --- | --- |
| Eight multi-function lights synchronized chain of circuit SH803 | | | |
It uses pattern SH803 flash IC, within reservoir eight kinds of programs and a variety of dimming, change the speed of light,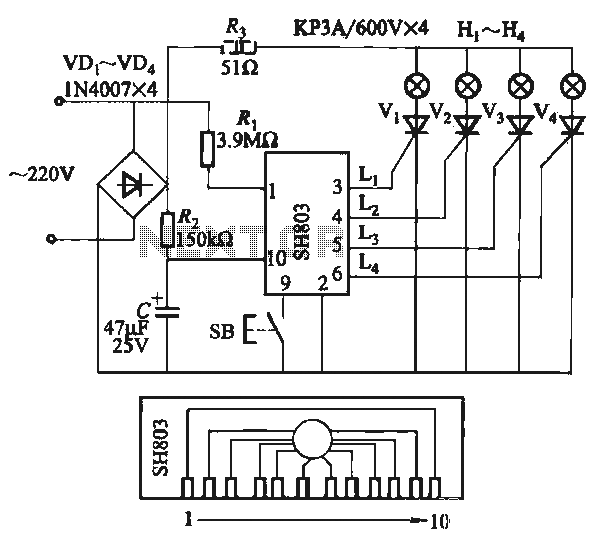 a button to trigger a control terminal SB 9-pin to select a program, easy to operate. SH803 working voltage of 3 ~ 5V, the typical value 4.SV. There are eight ways and a variety of programs the speed of light becomes dimmer degree, can form a cycle beating, rolling waves, chasing, blinking, slowly fades, flashes quickly, all bright and so many flash effect.