| | | | |
| --- | --- | --- | --- |
| High drive oscillator-flasher | | | |
The driver in the package is connected as a Schmitt trigger oscillator (A) where R1 and R2 are used to generate hysteresis. R3 and C are the inverting feedback timing elements and R4 is the pull-down load for the first driver. Because of its current capability, the circuit can be used to drive an array of LEDs or lamps.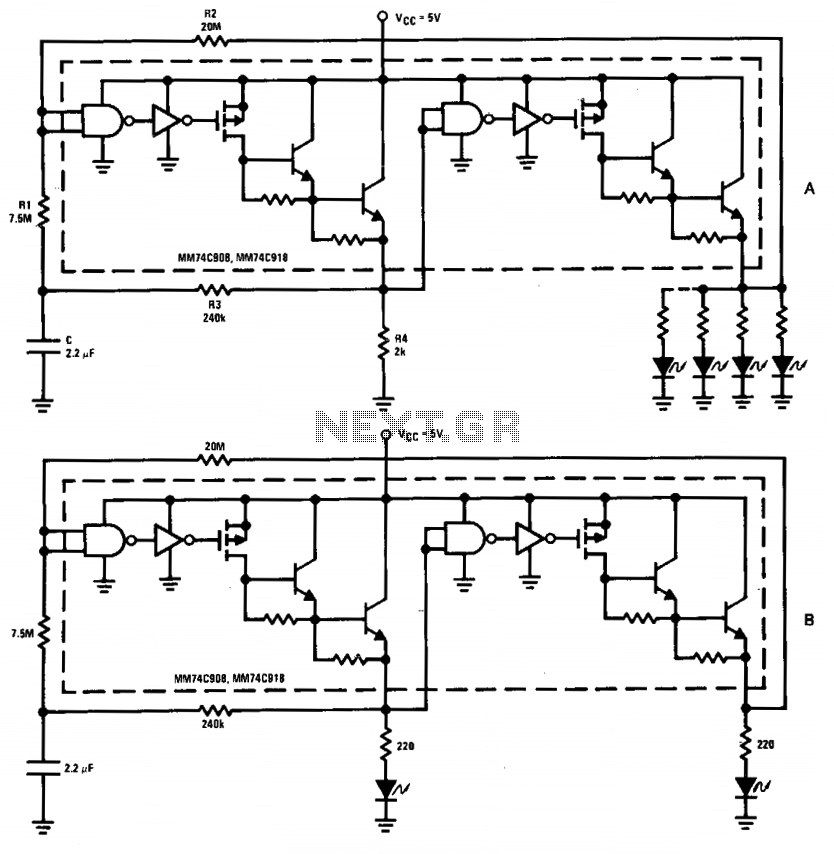 If resistor R4 is replaced by an LED (plus a current limiting resistor), the circuit becomes a double flasher with the 2 LEDs flashing out of phase (B).