| | | | |
| --- | --- | --- | --- |
| Machine vision illumination stabilizer | | | |
The combination of Ql, Q2 and Ul form a hysteresis oscillator to stabilize lamp illumination. In operation, full wave bridge D3 operates directly from the ac line to supply unregulated dc to the lamp and also to the 10 V zener that provides power to the quad CMOS Schmitt trigger, Ul. When the lamp supply exceeds 115 V, Ql is turned ON, charging Cl through R2 to raise the input to Ula past the positive-going logic threshold. This drops the output voltage at Ulc and Uld, which drives the gate of Q2, turning it OFF.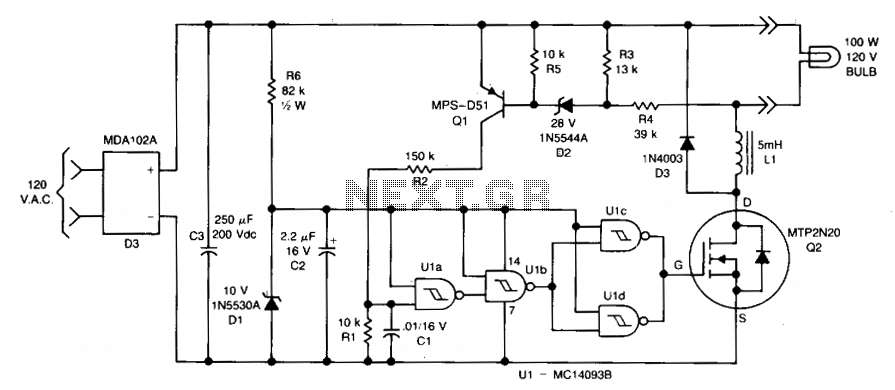 Current then decays through the lamp, LI and D3 until the lamp voltage falls below 115 V, at which time Ql turns OFF and the cycle repeats.