| | | |
| --- | --- | --- |
| Large Lcd Display Buffering Driver Circuit | | |
Large LCD devices of 1 or more exhibit a large driving capacitance to the driver circuits. To solve this problem, the drive circuit shown (see the figure) introduces a buffer amplifier for each of the three common lines. Each amplifier can be programmed independently for a quiescent current of 10, 100, or 1000 jllA. In this application, the bias network applies a voltage that sets the three quiescent currents to 100 uA. The display driver and triple op amp operate between 5 V and ground, and the COM signals range from 5 V to ~ 1 V. To ensure that these signals remain within the amplifiers` common-mode range, the signals are attenuated by one-half and the buffers operate at a gain of two.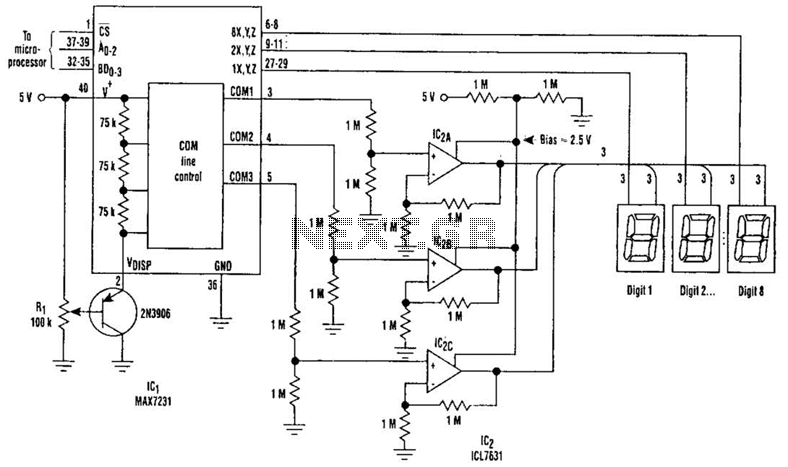 The circuit drives eight 1-inch displays, and is suitable for ambient temperature variations of 15uF or less. At the highest expected temperature, R1 should be adjusted so that no off segments are visible.