| | | | |
| --- | --- | --- | --- |
| Range precision voltmeter circuit | | | |
Range precision voltmeter electrical schematic in Figure (a) below. Amplifier circuit and a number of high-precision components, which greatly improves the performance range of the voltmeter.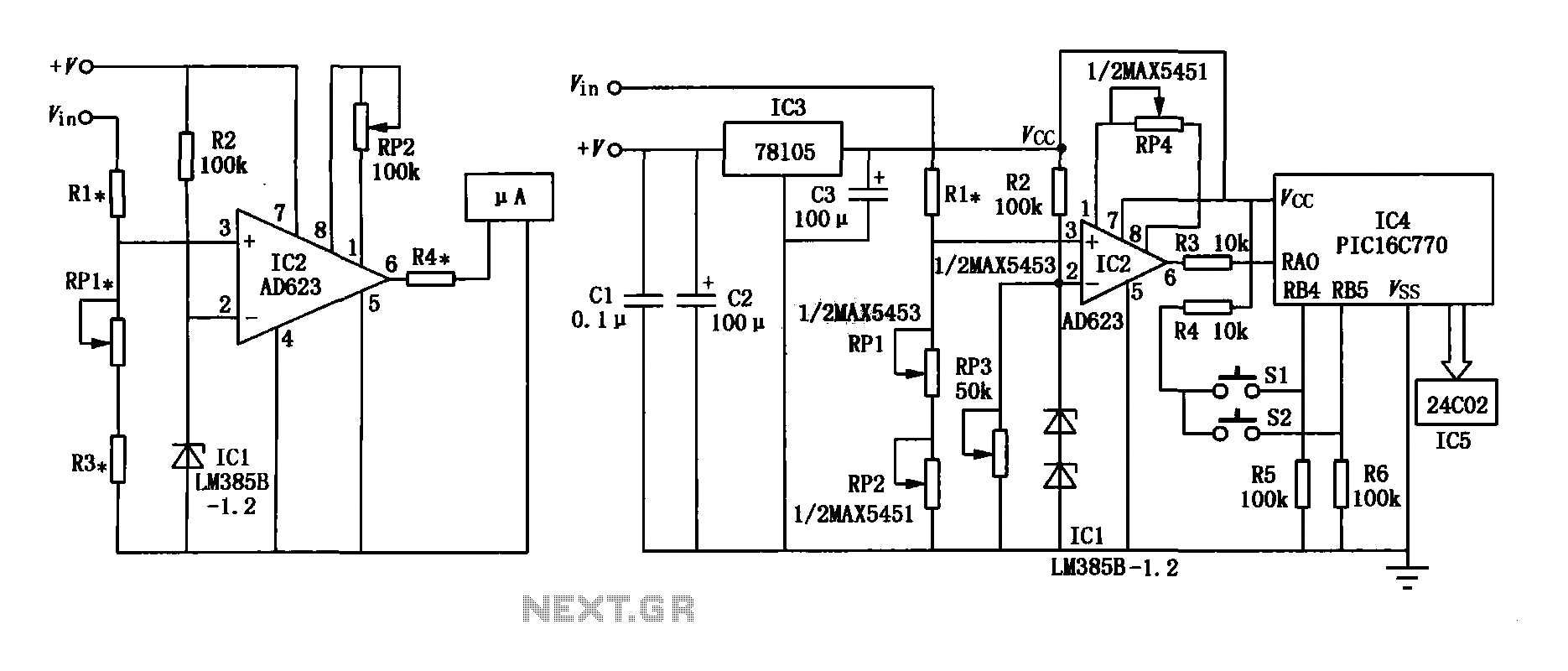 IC2 inverting input instrumentation amplifier AD623 using a precision voltage reference source ICl do benchmarks. The positive input of Rl, RPl, R3 dividing the measured voltage is amplified. RPl to zero potentiometer, RP2 potentiometer to adjust the gain, the amplifier output voltage divider resistors R4 connected via a labeled start and end values of the header. Select a range of measured voltage Vin, the starting value V1, the termination value V2, the measured voltage Vin varied within the range of V1 ~ V2. When you enter a standard voltage V1, adjust potentiometer RPl, the output of the amplifier meter is 0V, that is, the start value of the interval voltmeter; input voltage V2 standard, adjust potentiometer RP2, make the header that is full scale termination of the interval voltmeter. Thus, the measured voltage change between V1 ~ V2 at the time, the first table pointer swing in the start and end values.