| | | | |
| --- | --- | --- | --- |
| Time-Delay Auto-Kill Switch Circuit | | | |
The automobile delayed kill switch is simple in concept. When you get out of your car, a secretly located pushbutton switch is pressed. Nothing apparently happens, but at the end of a predetermined time, a relay is pulled in and locked. When the relay is pulled in, contacts open, and the hot lead from the ignition to the coil and the hot wire from the key switch to the starter solenoid is opened or disconnected. If the engine is running,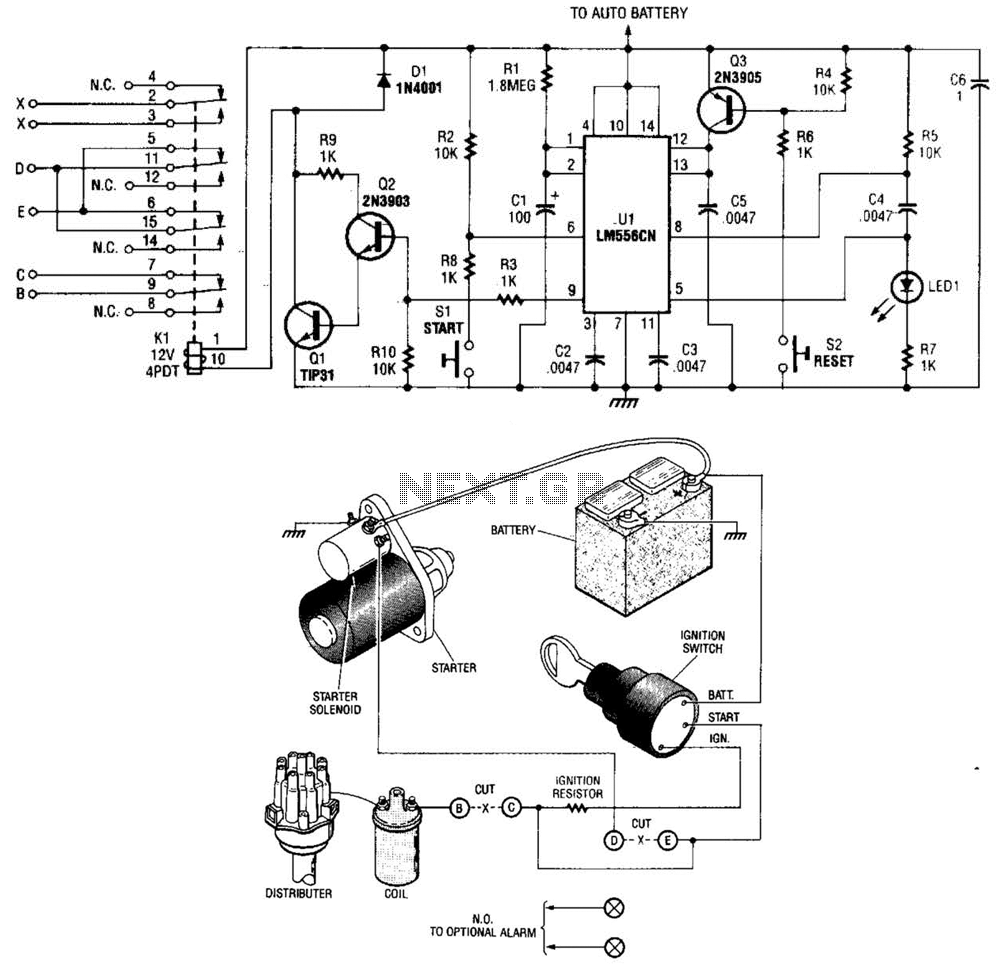 it stops immediately and the starter will not operate. When you get into the car, another pushbutton switch is pressed and the relay drops out and everything goes back to normal.