| | | | |
| --- | --- | --- | --- |
| Adjustable audible continuity tester | | | |
The tester gives an audible indication, making it unnecessary for the user to look directly at the instrument to observe a meter reading. In addition, the current and voltage of the tester are strictly limited. It can apply no more than 0.6 volts dc and no more than 3 mA through the probes. It can therefore be used safely on circuit boards in which semiconductor components have been installed, and on complementary metal oxide/semiconductor integrated circuits, which are highly susceptible to damage during testing.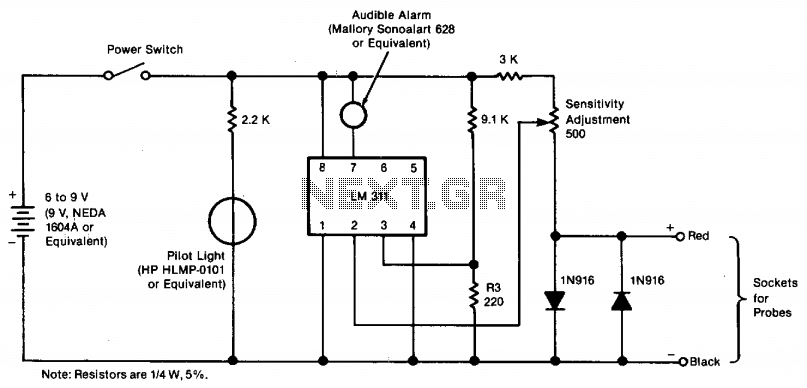 The tester can be adjusted to indicate continuity below any resistance value up to 35 ohms. For example, if the user sets the tester to 30 ohms, the unit will emit an audible tone whenever the resistance between the probes is 30 ohms or less; if, for example, the resistance is 30.2 ohms, the unit will remain silent.