| | | | |
| --- | --- | --- | --- |
| Fast Video Signal Amplitude Measurer Circuit | | | |
Video-signal amplitude can be measured with this simple circuit, which is basically a modified standard peak detector. The device can verify RGB generated by video RAMDACs. Ul is a high-speed buffer and U2 is a latched comparator. CI is a hold capacitor. Reset is performed by Q3. U2 has a latch that maintains the last comparator state. The reset holds the comparator output low during the reset operation.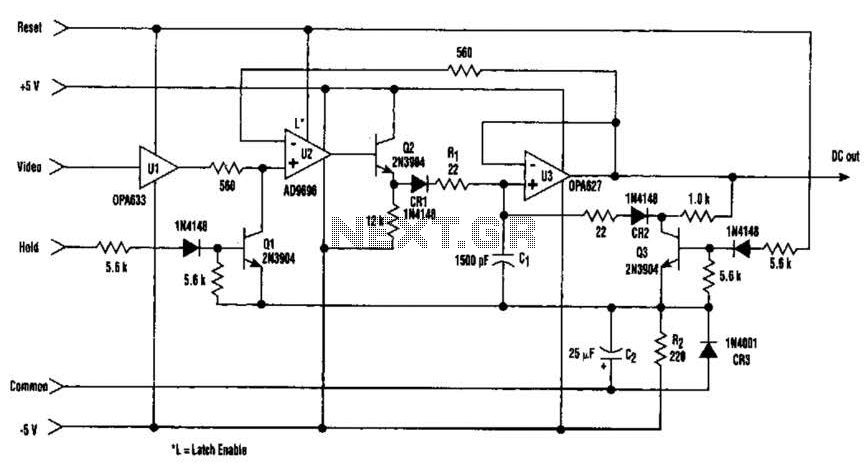 The dc output voltage is equal to the signal`s maximum amplitude.