This tachometer lets you measure heartbeats, respiratory rates, and other low-frequency events that recur at intervals of 0.33 to 40.96 seconds. The circuit senses the period offm, computes the equivalent pulses per minute, and updates the LCD accordingly. Although the decimal readout equals 60 fm, the circuit doesn`t actually produce a frequency of 60 fm.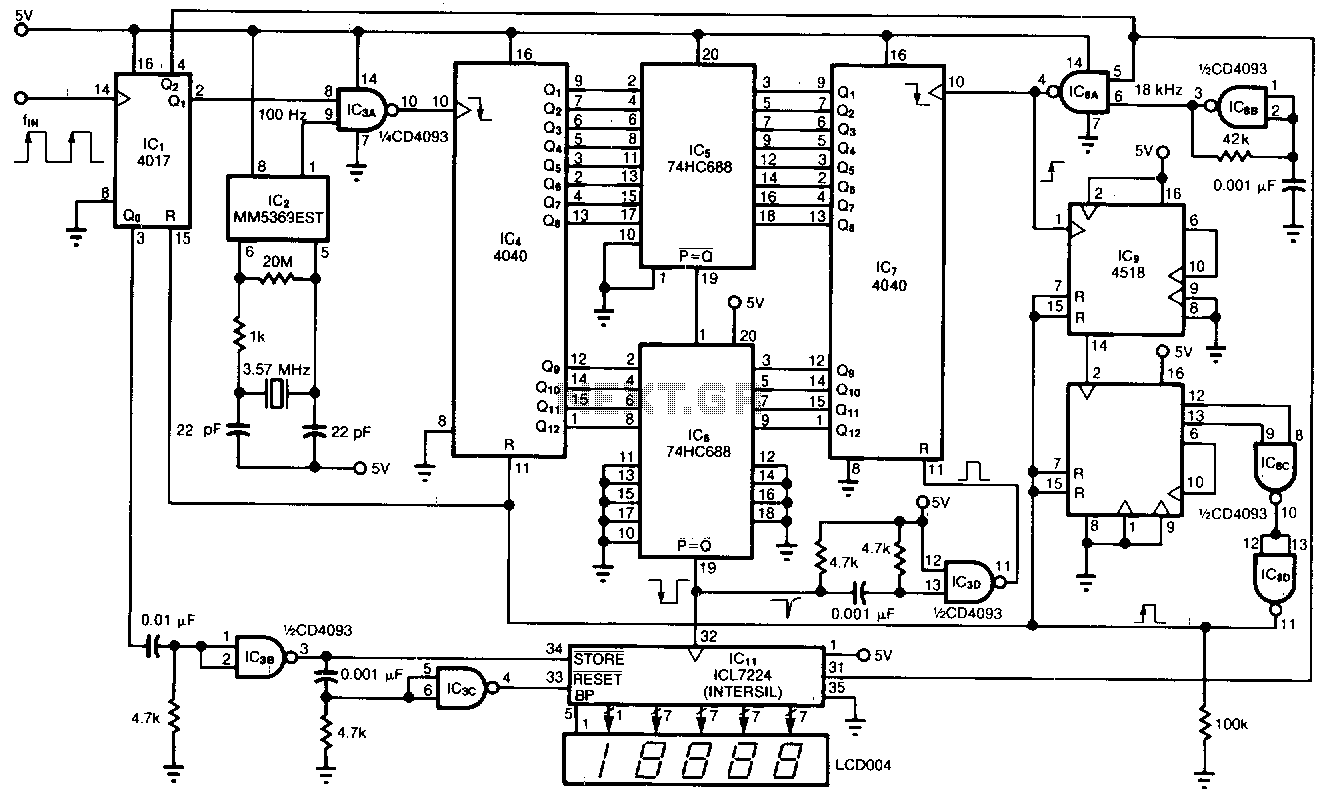 The computation involves counting and comparison techniques and takes 0. 33 seconds. The circuit is posted by Ricardo Jimenez at EDN magazine -Design Ideas.
Recommended videos
How to Measure Frequency And Duty Cycle With A Multimeter

Digital Counter with proximity sensor

How to fix tachometer error dashboard Toyota Corolla. Years 1995-2005.
News
Brandon Sun

Brandon Sun "But when I started to work with Germain Malepart, she taught me to play scales in every key, every mode, every , contrary motion … I certainly knew my scales at the end of my three years of studying, but I still don't favo

Control Design

Control Design "Units don't require any power other than what the signal can produce, just like analog ." ... "After the NTM proved to be successful, I needed to get back to the digital panel market, but I couldn't find an LED to satis

The Borneo Post

The Borneo Post Among the tampering methods discovered by the team was the usage of a remote switching relay with a receiver circuit board to bypass the which will then disrupt the full flow of electricity to the meter and will only register

Herald.ie

a cheap way of fiddling water could land people in jail, Irish Water has said. Groups opposed to the water charge have been encouraging people to replace the with a plastic plug that can be bought for as little as €2. The plugs

gulfnews.com

gulfnews.com Sharjah: Sharjah Transport has started penalising taxi drivers who swindle passengers by tampering with taxi . The move came after the taxi company received complaints that taxi drivers were illegally charging additional amou

Popular Science

Popular Science You remember calculus, right? In a time before mechanized computing was performed by computers, complex (or sometimes just clever) machines were used to automate calculations. One example that has always impressed and fascinat