| | | | |
| --- | --- | --- | --- |
| Advanced LCD Graphic thermometer | | | |
A unified thermometric controller that can be programmed with simple scripts, integrating the `classic` thermometer/controller pair. You can build a variety of simple machines with the same hardware and a different script : a charting thermometer, a vending machine that dials your number when empty, a leavening cell. thermometer with 1°F (0.5C) resolution. four switch inputs, four relay outputs. only an handful of cheap parts. graphic LCD display.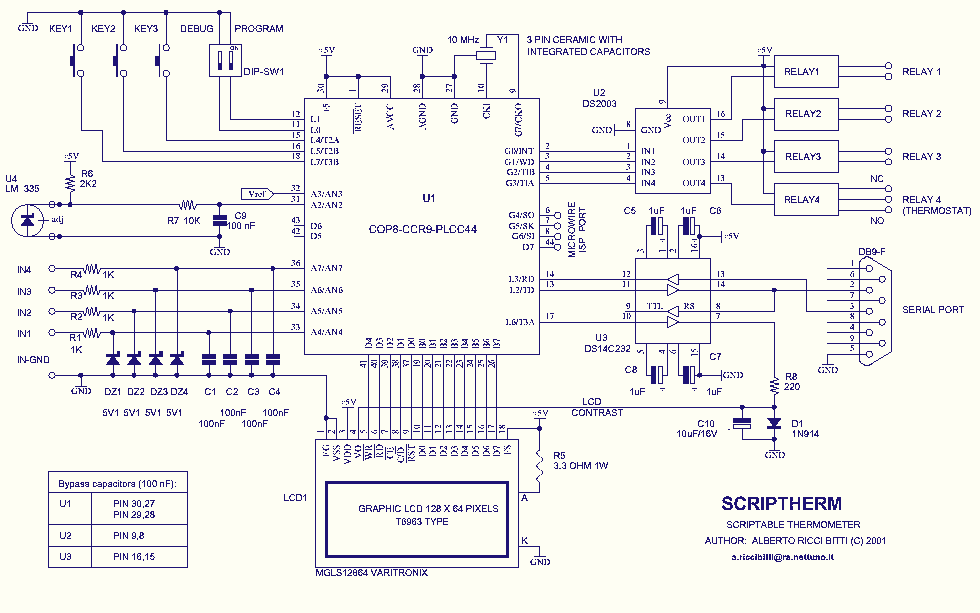 script interpreter built-in, can run ASCII programs (basic-like). 6KB non volatile script memory. full screen editor built-in. modular C source code (need a graphic LCD driver?). Two applications provided: CHARTING THERMOMETER or SMS PHONE-MAIL ENPOWERED VENDING MACHINE.