| | | | |
| --- | --- | --- | --- |
| Heater temperature controller | | | |
The circuit can control up to 6 kW of heating, with moderate gain, using a 25-amp triac (SC260D). Feedback is provided by the negative temperature co-efficient (NTC) thermistor, which is mounted adjacent to the environment being temperature controlled. The temperature set potentiometer is initially adjusted to the desired heating level. As the thermistor becomes heated by the load, its resistance drops, phasing back the conduction angle of the triac, so the load voltage is reduced.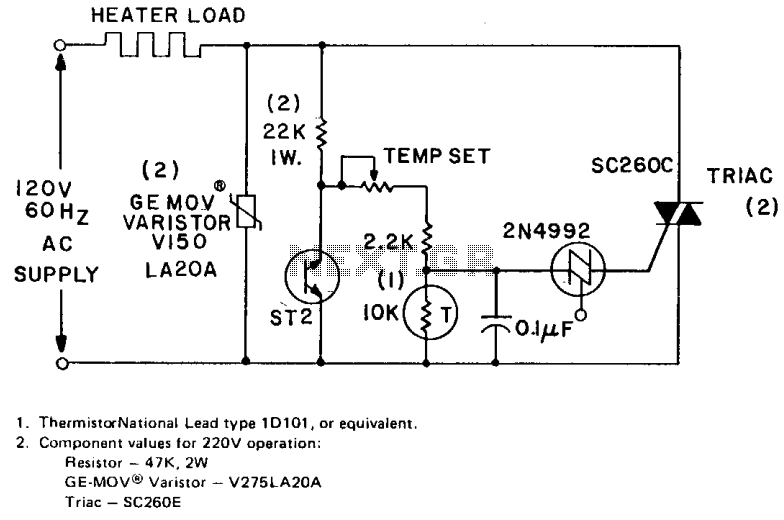 The ST2 diac is used as a back-to-back zener diode. Its negative resistance region in its E-I characteristic provides a degree of line voltage stabilization. As the input line voltage increases, the diac triggers earlier in the cycle and, hence, the average charging voltage to the 0.1 /iF capacitor, decreases.