| | | | |
| --- | --- | --- | --- |
| Precision RTD signal conditioner | | | |
The circuit provides complete, linearized signal conditioning for a platinum RTD. This LTC1043 based circuit is considerably simpler than instrumentation or multi-amplifier based designs, and will operate form a single 5 V supply. Al serves as a voltage-controlled ground referred current source by differentially sensing the voltage across the 998 phm feedback resistor. The LTC1043 section which does this presents a single-ended signal to Al's negative input, closing a loop.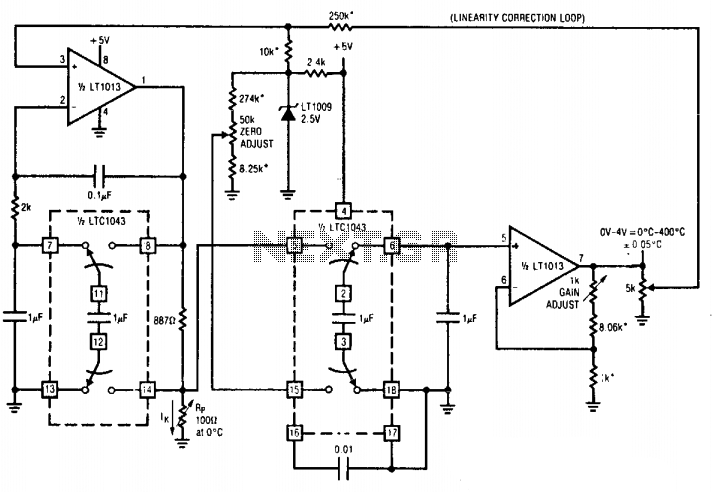 The 2 k 0.1 µ combination sets amplifier roll-off well below the LTC1043's switching frequency and the configuration is stable. Because Al's loop forces a fixed voltage across the 887 ohm resistor, the current through Rp is constant. Al's operating point is primarily fixed by the 2.5 V LT1009 voltage reference.