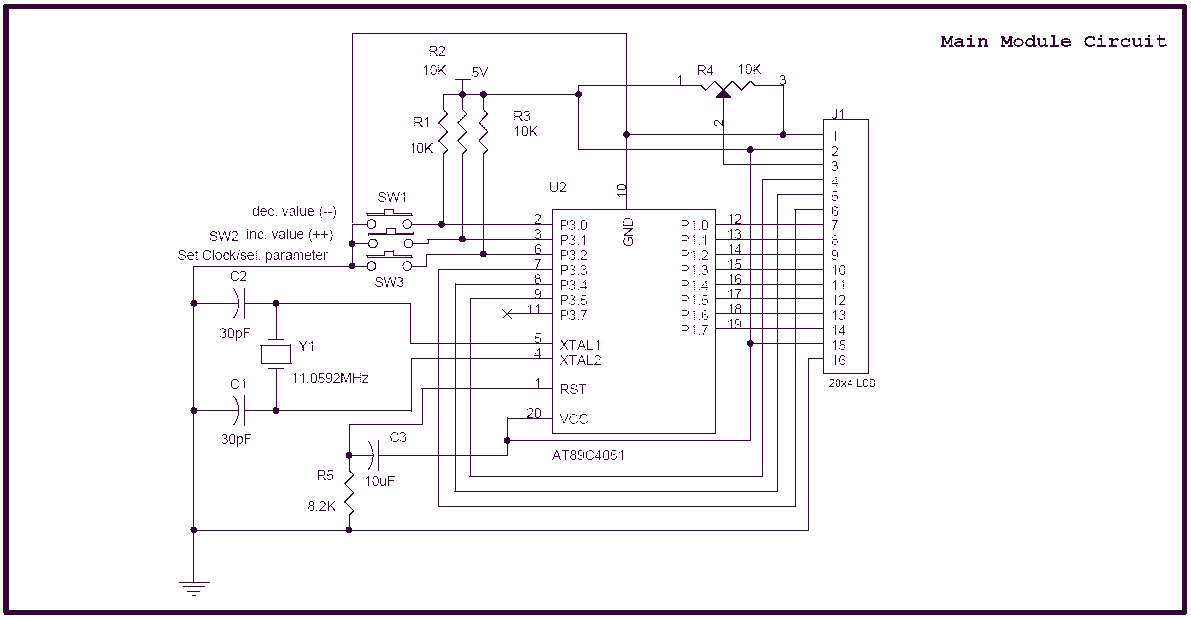 In figure 3 as you can see the digits are bigger than the normal size. For this purpose i`m maiking use of the CGRAM of the LCD, which gives the flexibility to the user to define user defined characters. so to create a character we first need to get
Recommended videos
Digital Clock with RTC DS12C887

Microcontrollers - AVR Atmega32 - Timers/Counters and Binary/Hex Numbers

Часы для Arduino RTC DS1302 Real Time Clock Module library
News
Fiscal Standard

Stock market analysts and okers have recently amended their target prices on shares of Atmel Corporation (NASDAQ:ATML). The most recent analyst ratings ...

Elektor (Registratie)

Elektor (Registratie) goud in onze handen?De gigantische omvang van de ontwikkeltools, compilers, oncodebestanden, debuggers en databestanden die u via het net naar uw pc verplaatst, kan makkelijk oplopen tot 10.000 keer die van het obje

Elektor (blog)

are Golden?Forgive me ye Cortex-M[x] fans but my active dealings with date back to the times when programming these things was exciting but also art for art's sake. I mean: a few enthusiastic men (sic) would drive say 100 miles to meet in

EDN Europe (registration) (blog)

EDN Europe (registration) (blog) Visitors to the embedded world trade show (Nuremberg, Germany, 14th - 16th March) can bid for one of a batch of Intersil "Flower Power" reference design boards, that feature an Intersil power-conve

Hackaday

Hackaday Here's a slick-looking VGA demo written in assembly by [Yianni Kostaris]; it's VGA output from an otherwise stock ATmega2560 at 16MHz with no external chips ...

Satellite PR News (press release)

Microchip Technology Inc., a leading provider of microcontroller, mixed-signal, analog and Flash-IP solutions has announced that all former Atmel products are ...

Money News

Money News For the first time, customers can purchase products such as ® and SAM and development tools direct from the manufacturer. microchipDIRECT carries the leading available inventory of Microchip's products. The service offers pric

Yahoo Finance

07, 2017 (GLOBE NEWSWIRE) -- Microchip Technology Incorporated (MCHP), a leading provider of , mixed signal, analog and Flash-IP solutions, today reported results for the three months ended December 31, 2016 as summarized in the ...<

Business Wire (press release)

IAR Systems® (STO:IARB) announces support for Microchip's new generation of the 8-bit tinyAVR® microcontrollers (MCUs) in the highly opt.