| | | | |
| --- | --- | --- | --- |
| Integrator-ramp-generator-with-initial-condition-reset | | | |
Channell is wired as a conventional integrator, and channel2 as a voltage follower. When channel2 is switched on, the output will follow VJN and C will discharge to maintain 0 V across it. When channel! is then switched on, the output will initially be at the instantaneous value of VJN, and then will commence integrating towards the opposite polarity.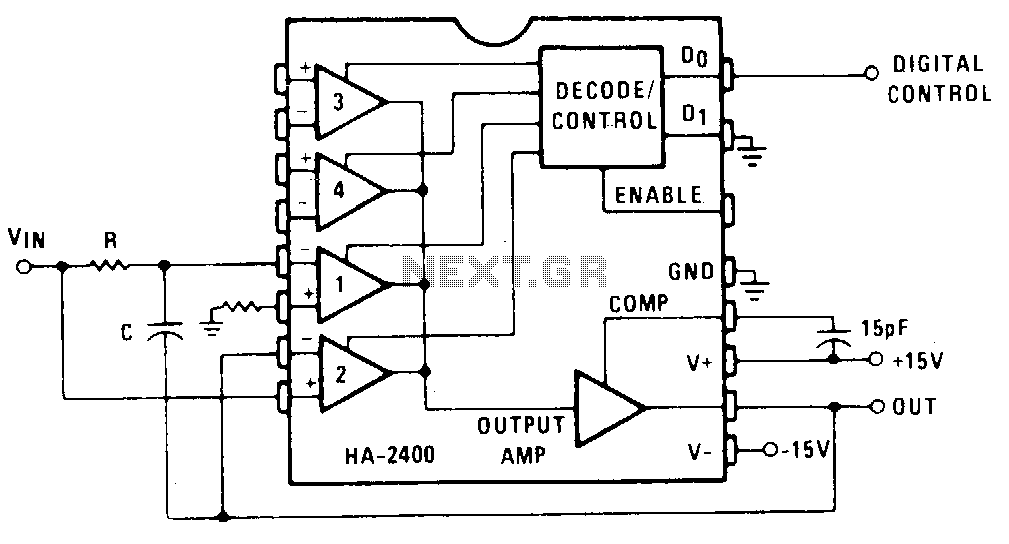 This circuit is particularly suitable for timing ramp generation using a fixed de input. Many variations, such as building programmable time constant integrators, are possible.