| | | | |
| --- | --- | --- | --- |
| Nearly half duty cycle multlvibrator | | | |
Three factors contribute to the output symmetry. The capacitor charges and discharges through the same external resistor. An internal resistive divider sets accurate switching thresholds within the chip, the bipolar types use dividers, as well. Most importantly, ICl`s CMOS output stage switches fully between ground and ICc, avoiding the errors from asymmetry that are often found in a TTL timer`s output.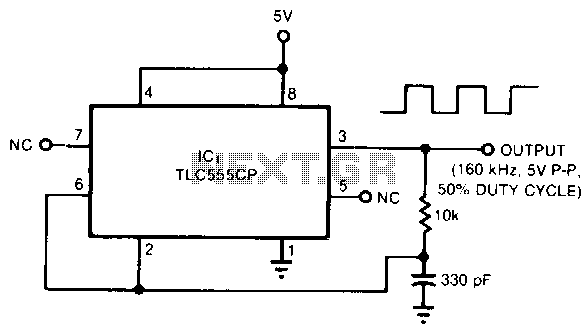 The IC"s internal switchingthreshold tolerances can cause a deviation of several percent from the desired 50% duty cycle. To meet a tighter specification, you might have to select from a group of ICs.