| | | | |
| --- | --- | --- | --- |
| Monostable photocell circuit | | | |
A photocell circuit provides automatic threshold adjustment. Monostable action prevents undesired retriggering of the output. With only one op amp IC, the circuit offers: Automatic adjustment of its trigger level to accommodate various light sources, changes in ambient light and misalignments; A built-in monostable action to provide only a single output pulse during a preset time; Feedback action to raise the threshold level after triggering and to speed switching.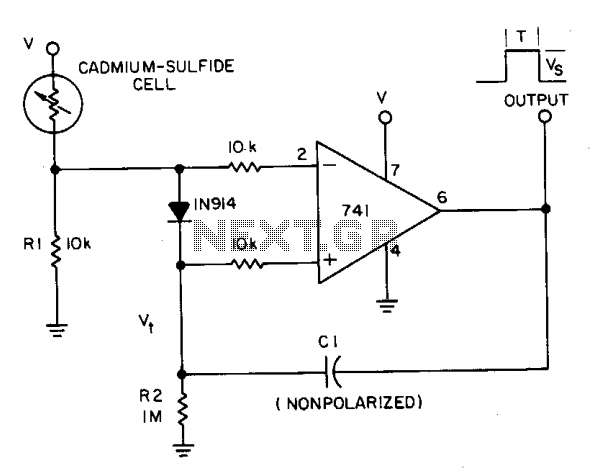 The feedback also eliminates the circuit's tendency to oscillate during switching.