| | | | |
| --- | --- | --- | --- |
| 555 electrical equipment overload and a phase circuit protection device | | | |
As shown for the electrical equipment overload and phase failure protection circuitry. The device consists of + 12V, + 5V DC power supply, AC transformer, voltage comparators,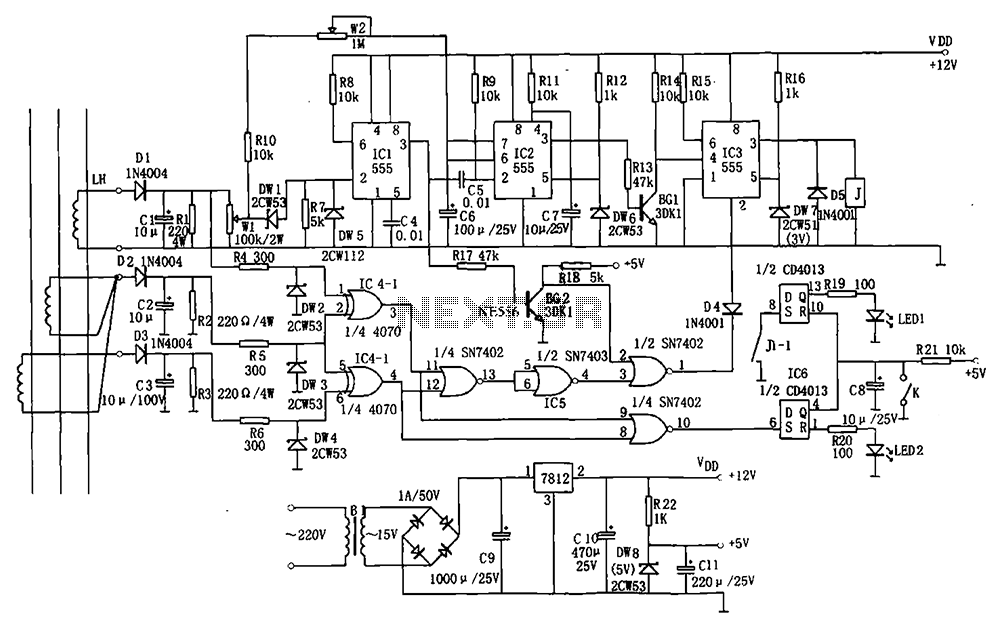 timers blockade, relay control circuit and phase loss protection circuit. Wherein the DC power supply for the entire circuit DC voltage.The three-phase AC transformer LH current flowing through the coupling proportionally out and were treated D1C1, D2C2, D3C3 rectified filtered Bo Houjia to the voltage comparator (IC1, DW1, DW5, R7) and phase failure protection circuit (IC4, IC5, IC6). By the lack of IC4 (CD4070), IC5 (7402), IC6 (CD4013) and other components of phase protection circuit for detecting and determining the presence or absence of three-phase current, if one phase, set the IC3, relay pull-J together, the power supply is disconnected for phase protection.