| | | | |
| --- | --- | --- | --- |
| 555 electronic circuit diagram of a Christmas tree | | | |
As shown, the circuit includes a clock pulse generator, and a pulse distribution circuit drives the display circuit. 555 and RP1, R1, R2, C1 composition astable multivibrator,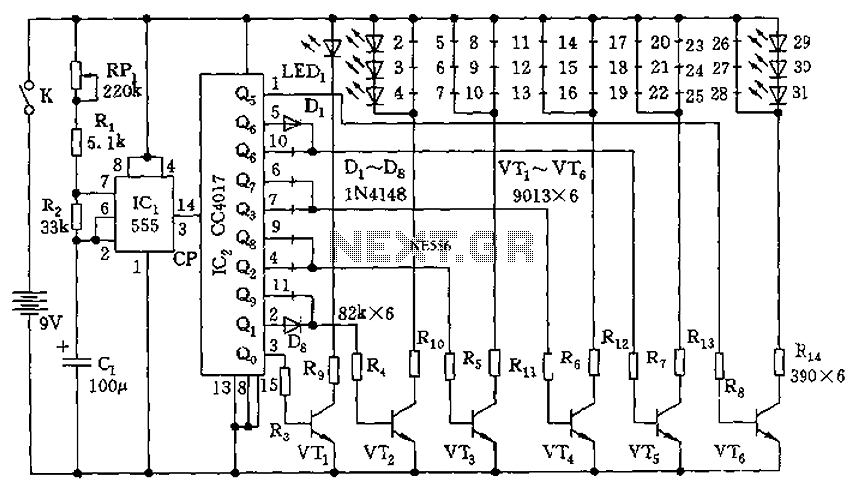 the oscillation frequency f 1.44/(RP1 + R1 + 2R2) C1. Oscillation period T 1/f 0.5 to 15 seconds, adjustable. Its output as the count clock IC2, IC2 decimal counter/pulse distributor CC4017, under the clock action, Q0 ~ Q9 successively appear high pulse, the pulse width of the clock cycle, the corresponding VT1 VT6 turn saturated conduction, the corresponding light-emitting diodes LED1 ~ LED31 various quarters were lit like a Christmas tree properly arranged, like the stars shine, enhance the festive atmosphere. After IC2 count seven, VT5 VT1 saturated conduction sequentially, LED28 LED1 lit in turn. Again and again, endless cycle.